Arizona's monsoon season arrives
Posted:
Updated: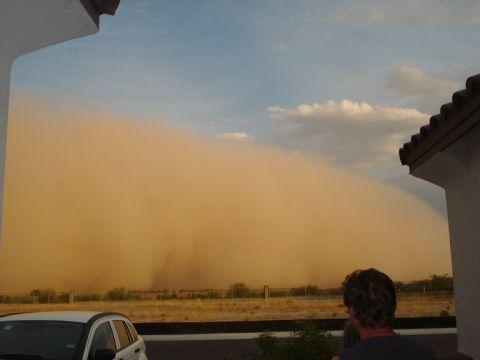 Photo taken during 2011 Monsoon season
PHOENIX (CBS5) -
It may not feel like it, but Arizona's monsoon season is here.
The term monsoon refers to a seasonal shift in wind and it officially runs from June 15 through the end of September.
Basically, it's Arizona's summer rainy season. It doesn't rain every day - in fact, it rarely rains two days in a row - but the average monthly rain in Phoenix goes from .02"in June to 1.05" in July and 1.00" in August to .64" in September.
During the season, sunny skies will turn dark with towering clouds, capable of producing devastating thunderstorms. The storms can pack damaging winds, deadly lightning, heavy rain and enormous walls of dust.
The 2011 monsoon season brought lower than average rain with 1.6" from June 15 to September 30. The normal amount of rain for the season is 2.77."
The dust storms are usually early in the season, unless it is a dry one like last year.
The most intense walls of dust are labeled as a "Haboobs."
Arizona relies on the summer rainy season for about a third of its annual rainfall.
Copyright 2012 CBS 5 (Meredith Corporation). All rights reserved.