Ron Barber wins special election, Giffords' ex-seat
Posted:
Updated: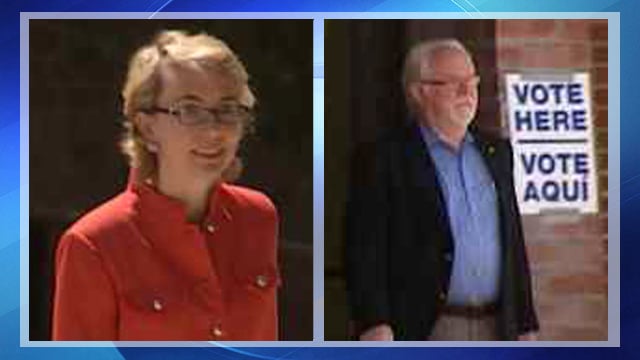 TUCSON, AZ (CBS5/AP) -
It's a race for Congress that the entire nation has been watching, and we now know who will fill Gabrielle Gifford's House seat.
Ron Barber, who worked as Giffords' aid and was injured in the Tucson shooting, is the winner of the District 8 race. He has about 52 percent of the votes; 86 percent of precincts have turned in their results.
This race determines who will be representing Tucson for the next six months in Washington, DC. Right now, Barber has more than a 7 percent lead over Jesse Kelly, who ran against Giffords in 2010 and narrowly lost. This race isn't only significant because he will be replacing Gabby Giffords, but political analysts have been saying it sets a stage for what may happen nationally in November.
Now that Barber comes out on top, the GOP will not be able to use Tucson as an example for voters wanting a change from the status quo. While we're told Kelly had a slight advantage because this is a special election, with typically a lower voter turnout, Barber still came out ahead.
He could have Giffords to thank, in part. Barber ran with Giffords' blessing and she has been campaigning on his behalf. Our cameras got video of her casting her ballot Tuesday in Tucson, and she and husband Mark Kelly joined Barber on stage after his victory had been called.
Barber and Giffords were both injured in the Tucson mass shooting in January of last year, when 23-year-old Jared Loughner allegedly opened fire at one of Giffords' events at a Tucson grocery store.
Barber will only fill the seat until November, when another race for the district will be held.
Copyright 2012 CBS 5 (Meredith Corporation). All rights reserved. The Associated Press contributed to this report.