UPDATE
Man charged with murder in pond drowning
Posted:
Updated: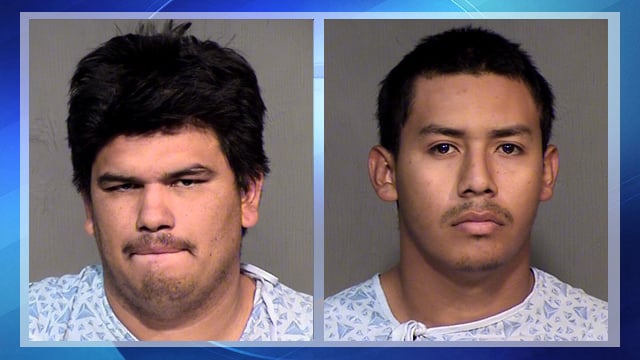 Julian Tamayo (l), Eduardo Mercado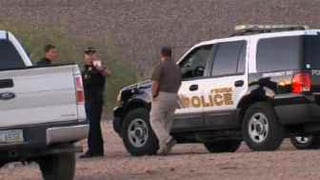 Drowning near Lake Pleasant
PEORIA, AZ (CBS5) -
An El Mirage man has been charged with second-degree murder in a drowning death at a private pond south of Lake Pleasant on Saturday afternoon, Peoria police said.
Eduardo Mercado, 20, is accused of repeatedly holding Rueben Diaz, 21, under water during a squabble after the pair and another man, Julian Tamayo, 26, stole two paddle boats owned by the Maricopa Water District, police said.
The suspects accompanied Diaz to the marina area, stole the boats, tied them together and began paddling across the pond, officers said.
Mercado became angry when Diaz was paddling his boat in the opposite direction that Mercado and Tamayo were paddling theirs, detectives said. Witnesses at a nearby facility observed the men in the water, and called police.
Mercado threw Diaz in the water and prevented him from coming back aboard the boats, officers said. Mercado jumped in and held Diaz under the surface repeatedly, until Diaz finally disappeared, police said. Mercado and Tamayo returned to shore, but the witnesses detained them until police arrived.
The victim's body was found by Maricopa County sheriff's divers Sunday about 11 a.m. stuck in the silty floor of the pond not far from where the incident was said to have occurred.
Police said the suspects admitted they had been using meth.
Tamayo was charged with hindering prosecution and aggravated assault on a police officer. Tamayo assaulted a Peoria police officer in the booking area of the police station, police said. Authorities said the hindering charge is related to Tamayo trying to help Mercado escape after the incident.
Copyright 2012 CBS 5 (Meredith Corporation). All rights reserved.