EVENTS
Paul's Weekend Picks
Posted:
Updated:
By Paul Horton, CBS 5 Chief Meteorologist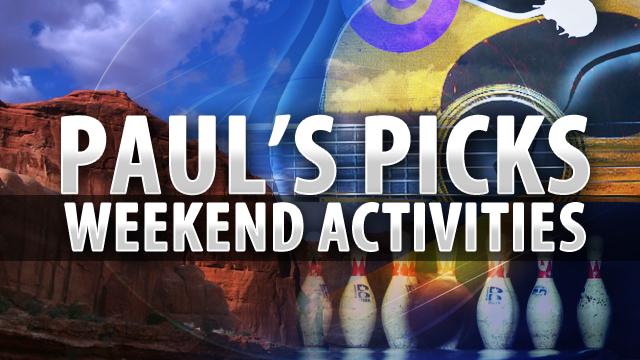 © CBS 5
PHOENIX (CBS5) -
MIGHTY MUD MANIA
It's an event they have been putting on for 37 years in Scottsdale. Mighty Mud Mania is back at Chaparral Park and this year adults can join in on the fun. If you haven't been to Might Mud Mania, it is a festival full of several mud-filled obstacle courses, sand castle building and mud volleyball court. It is free for kids and runs from 8 a.m. to 2 p.m. on Saturday. If you are going, make sure you bring extra clothes and a ton of garbage bags so your car isn't a huge mess.
PHOENIX ZOO
The Phoenix Zoo is the place to be when the sun goes down. There is an event called Prowl and Play where visitors can come to the zoo for just $8, that's a savings of $10. Zoo keepers will be hanging out with the crowds talking about the animals, hosting encounters, and showing off animals such as lizards, snakes, and birds. Here's another great way to save money – you're able to pack a sack dinner and have it on the zoo grounds. But don't feed the animals. The event starts at 6 and runs until 9:30 p.m. on Saturday.
CIRQUE DE SOLEIL
Cirque De Soleil comes to the Valley starting June 8 with their show called Kooza. You can't miss the big top at University of Phoenix Stadium. The show runs for the whole month of June and close to 80,000 people are expected to attend. Kooza is a show that will highlight the things that make the circus exciting, with fear and wonderment. They say it will be an emotional journey for the audience and the music is amazing! Tickets start our at $43.
ARIZONA DIAMONDBACKS
The Diamondbacks are starting to win some games, bring baseball excitement back to the Valley. This weekend they have inter-league play and they are taking on the Oakland A's. It's fireworks night on Friday, Star Wars night on Saturday, and its Baxter's birthday on Sunday where they are giving away 5,000 Fatheads to fans.
Copyright 2012 CBS 5 (Meredith Corporation). All rights reserved.