Should veterans with PTSD use medical marijuana?
Posted:
Updated: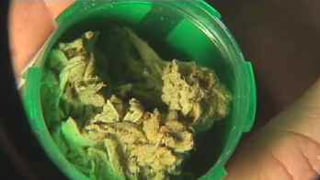 PHOENIX (CBS5) -
Post traumatic stress disorder is on the list of things some experts said medical marijuana can help with, but others said medical marijuana isn't the way to go when it comes to treatment.
"It's kind of hard to unscramble an egg," said veteran Scott Almhjell.
A scrambled egg is the best way Almhjell could describe how he felt, mentally, after returning from war.
Almhjell was in the Army during Operation Desert Storm.
He said he still has a hard time talking about what he saw there.
"The air war for I think like three weeks and then the four-day ground war and then, um, the drive down the highway of death. You go to the Middle East and you know, see things that you've never seen before. You can't un-see," he said.
A few years after he got home, Almhjell said he realized something wasn't right.
"Anger. Mostly just a lot of anger," he said.
He was diagnosed with PTSD and has been working through those issues ever since.
WeGrow Owner Sunny Singh said there's a new treatment that could help guys like Almhjell.
"They're known for having a lot of sleep deprivation, nightmares, anxiety. Cannabis can be used for all those ailments," Singh said.
But psychiatrist Dr. Michael Yasinski said medical marijuana is a quick fix that won't get to the heart of the issue.
"With something like medical marijuana available, they will forgo some very good options such as good cognitive behavioral therapy, good psychotherapy, there are good medications that have been studied. I'm all about something that will help these people," he said.
But, he said, so far there hasn't been enough research to back up the potential benefits of medical marijuana.
Until there is, Yasinski said he won't write a prescription for pot.
Copyright 2012 KPHO (Meredith Corporation). All rights reserved.