AZ doctor avoids sex offender list with plea deal
Posted:
Updated: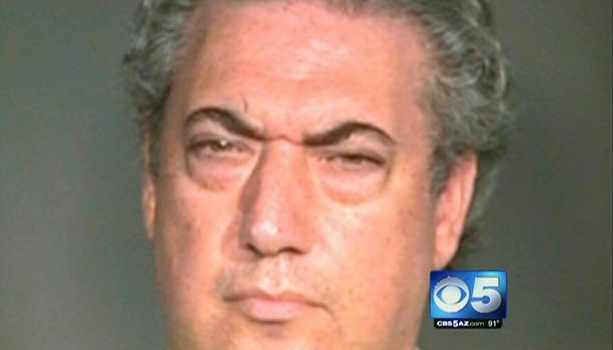 Dr. Richard Lewis was accused of sexually abusing 19 of his patients, but won't be listed as a sex offender due to a plea deal that was reached.
PHOENIX (CBS5) -
A Mesa cardiologist has reached a plea agreement that will keep his name off the Sex Offender Registry, although he admitted to sexually touching 18 of his patients.
Dr. Richard Lewis, who practiced at Advanced Cardiac Specialists in Mesa, pleaded guilty to 18 counts of aggravated assault in exchange that he would not be listed as a sex offender, according to court documents.
At least 19 women patients accused Lewis of 61 counts of sexual abuse.
Court documents show Lewis groped, fondled and cupped several of his patients' breasts.
One patient said Lewis examined her pelvic area, touched her inner thighs, pulled her legs apart and manipulated his fingers under her panties.
The court documents show the heart doctor examined many victims below the belt, and was accused of sexually assaulting one woman.
"Just a total violation of trust, a violation of how vulnerable you are," said Peggy Bilsten of the Coalition to End Arizona Sexual Exploitation.
Lewis might be able to walk without serving any additional jail time.
Many who work with a Phoenix sexual victim's rights group are outraged.
"It's just a travesty of justice," Bilsten said.
"He can get a job at any daycare, any senior center and no one will ever know he had a sex offense history," said advocate Karyn Lathan.
CBS 5 News contacted the Maricopa County Attorney's Office for an explanation of how the plea deal was reached. The office sent the following statement:
"This plea agreement was reached in consultation with the victims in this case and seeks to balance their desire to avoid the stress, trauma and uncertainty of a criminal trial with the need to hold this Defendant accountable for his actions by securing a felony conviction and preventing him from ever practicing medicine again."
For Lathan, that answer isn't good enough.
"By the county attorney not making him register as a sex offender, that's saying to the women of Arizona, 'You are second-class citizens and, OK, maybe somebody did something wrong, but it's not that bad.'"
Lewis' alleged malpractice didn't stop with the physical abuse. According to court paperwork from a civil suit, one of his patients had a pacemaker implanted, but was later told she never needed it.
Lewis' sentencing is scheduled for June 14.
Copyright 2012 CBS 5 (Meredith Corporation). All rights reserved.