PCSO backtracks on charred car, cartel ties
Posted:
Updated: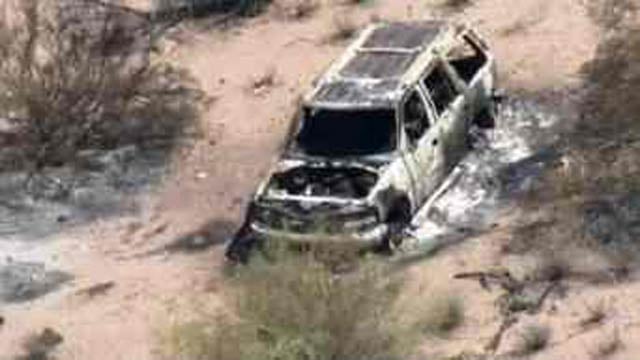 Burned SUV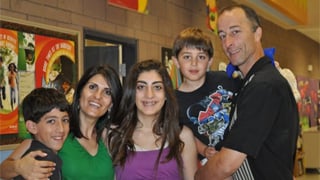 The missing Butwin family (Courtesy: Facebook)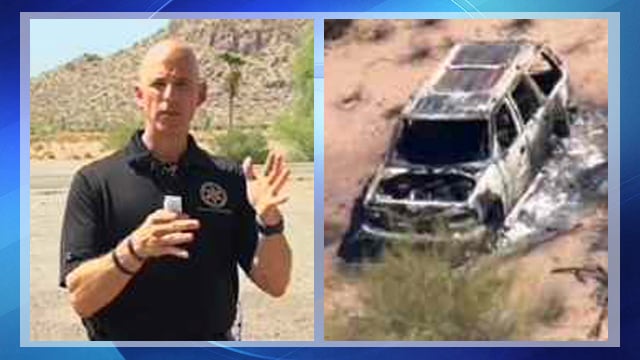 Pinal County Sheriff Paul Babeu
TEMPE, AZ (CBS5) -
Five bodies found burned in the desert are now linked to a missing Tempe family and not drug cartels. This comes after Pinal County Sheriff Paul Babeu went on the record vehemently expressing his theory that the car and bodies are proof that cartel violence is in our backyard.
"It doesn't appear to be suicide or something like that where you hear of some crazy events," said Babeu Saturday. He is swallowing his words thanks to the ones we heard Tuesday from Tempe police.
"Right now, we're dealing with a murder-suicide investigation," said Sgt. Jeff Glover with Tempe police. They said the torched car belongs to Tempe couple James and Yafet Butwin, who have been missing - along with their kids - for several days now. It's not exactly the same picture Babeu painted only three days ago.
"These are more clues or evidence that the border is not more secure than ever," he said. "If this can occur north of I-8 literally within miles of other people's homes right here 30 to 35 miles from Phoenix, that it is getting too close."
So we wanted to ask PCSO: Why did you jump the gun? They told us they were going off of tips from the public. One man in particular told deputies he believed the bodies in the car were his family.
"His brother-in-law was, in fact, missing and his brother-in-law and four of his friends had left earlier the night prior and said they were headed to Vekol Valley and were going to make some money," said Tim Gaffney, a spokesman for PCSO.
PCSO also said Border Patrol tried stopping the Ford SUV hours before it was found torched, but that the SUV fled, adding another layer to their theory that this was cartel-related. Then add the area's reputation of being a smuggling corridor and the evidence at the scene.
"The sleepy feet that the smugglers commonly use where they put carpet on the bottom of their shoes to try and disguise the tracks," Gaffney said.
PCSO claims their intention wasn't to cause a big stir for nothing.
"As we learn information that we know will not compromise the investigation, we want to put it out there to the public so they understand what we're looking into," he said.
Copyright 2012 CBS 5 (Meredith Corporation). All rights reserved.