SEE THE BACK STORY
Could short sales disappear at the end of this year?
Posted:
Updated: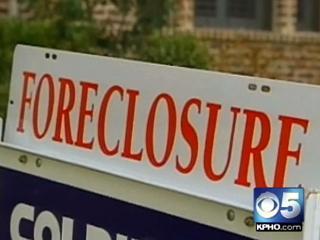 MESA, AZ (CBS5) -
A big tax break for homeowners short selling their house is set to disappear in six months.
It's the 2007 Mortgage Forgiveness Debt Relief Act, and experts said if you want to short sell your home, you should act fast.
"My wife and I are upside down, over 50 percent in the property," said upside-down homeowner Marc Lemaire.
Lemaire's story matches a lot of Arizonans.
"My wife and I had a couple kids in the past five years, my wife lost her job in December of 2007," he explained.
Lemaire said they just don't have the cash flow to pay their huge mortgage, so they're short selling their home.
Lemaire said the upcoming cutoff for the 2007 Mortgage Forgiveness Debt Relief Act made him want to act as soon as possible.
"On top of having to move and getting rid of the home we love, we didn't want to get now burdened with the tax implications on the property as well," he said.
"I think that sometimes if you're on the Titanic and there's a life boat, you just don't know when the next life boat is going to be coming by," said Marge Peck, with Discover Arizona Real Estate.
"If a homeowner is in their primary residence and they want to do a short sale, there would be tax ramifications," Peck explained.
That means if the Act goes away, short sellers would have to pay taxes on the gift they got from the bank - in other words, the dollar difference between what your mortgage is and what their home sells for.
"We all know what we would like to see happen, but sometimes that doesn't happen back there in Washington," Peck said.
There is a chance the Act could be extended for a year or two.
Copyright 2012 KPHO (Meredith Corporation). All rights reserved.