APS residential solar users hit with new fee
Posted:
Updated: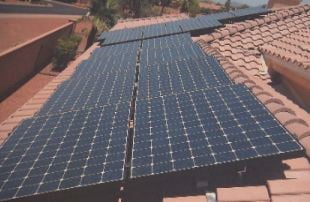 PHOENIX (CBS5) -
APS customers who install solar after July 1 will also have to pay a $3.85 monthly fee.
Local solar companies are not happy about this. Clint Taylor, CEO of Arizona Solar Concepts in Tempe, is concerned that this fee could be a sign of more to come. He doesn't want his customers to doubt their decision to save money by going solar.
"Most people don't understand where that money is going to. Even us in the industry are wondering where this money goes to," said Taylor.
He adds that many of his customers are seniors on fixed incomes. They plan on spending a certain monthly amount. The result of additional fees may change their perspective.
The Arizona Corporation Commission said that solar customers didn't initially have to pay this surcharge that was created to help people get solar reimbursement when the renewable energy standard was created in 2006. But Chairman Gary Pierce said the idea no longer makes sense and that this surcharge builds the fund that helps others receive those same solar incentives.
"Just because I get the big rebate and I put it on my roof should not mean that I want to stop helping others get theirs," said Pierce.
Pierce added that people who use solar do genuinely want others to have it too, and this small fee won't deter future solar consumers.
When asked if these fees were a sign of perhaps more to come, Pierce said "definitely not."
Copyright 2012 CBS 5 (Meredith Corporation). All rights reserved.