Phoenix police museum to open downtown
Posted:
Updated: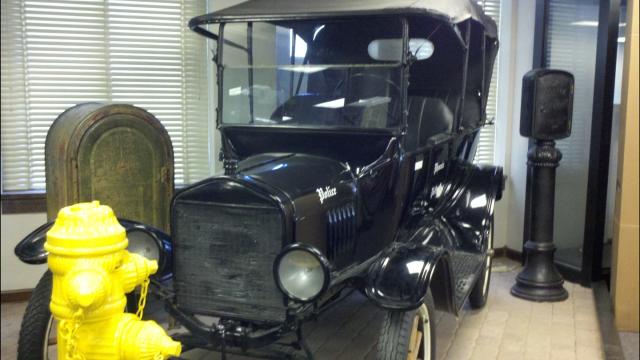 PHOENIX (CBS5) -
After years in the making, the Phoenix Police Department Museum will celebrate their grand opening at 11 a.m. Wednesday.
The museum is located in the historic City Hall building in downtown Phoenix.
Museum Curator Michael Nikolin and a crew of volunteers have worked tirelessly to help create an exhibit that captures the history of the Phoenix Police Department.
Such items include the original switchboard, the microscope used for bullet comparisons and a full size helicopter used by the department in 1973.
Nikolin worked with the families of fallen officers to help create a memorial that captures the heart of the Phoenix Police Department.
The families donated shavings from the badges of fallen officers that were melted down to be included in a brass memorial statue.
"Also, special messages written by the loved ones of fallen officers, have been sealed in the marble base, to create a time capsule," Nikolin said.
On display is also an original squad car used in 1986 along with a couple of robots.
Nikolin said the New York City Fire Department graciously donated an I-beam from one of the Twin Towers as a symbol of appreciation for all the first responders and rescue units sent from Phoenix after 9/11.
Admission to the museum is free, however donations are accepted and appreciated. For more information, CLICK HERE.
Copyright 2012 KPHO (Meredith Corporation). All rights reserved.