SEE THE BACK STORY
Road to Crown King reopens; fire 50% contained
Posted:
Updated: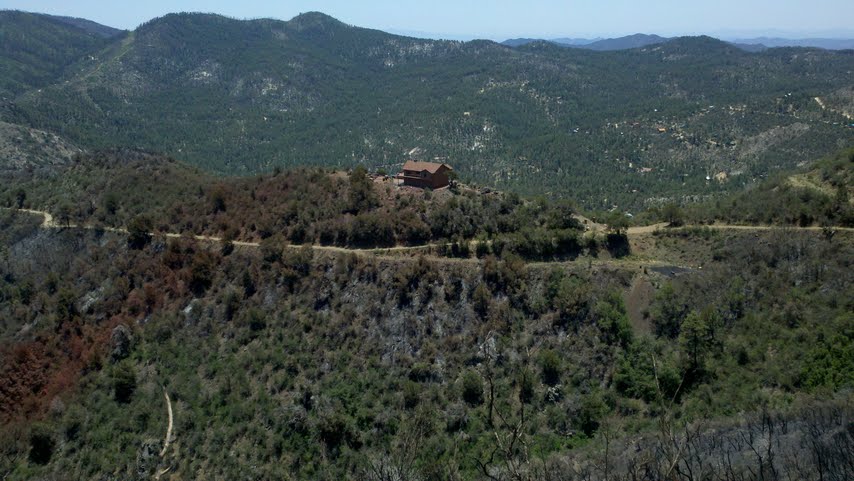 CROWN KING, AZ (CBS5) -
The main road into Crown King opened to the public Monday for the first time since the Gladiator Fire ripped through the land.
On Monday, CBS 5 News camera crews took one of the first looks inside the town.
Some of the spectacular images include stripes of orange slurry that's left behind on the hillside that shows how close the flames came to some of the homes.
"This color orange is my favorite color," said Carl Schaffer.
Schaffer's home is one of the lucky ones that did not burn, but it now stands coated with fire retardant and he said Hotshot crews even slept in Schaffer's carport while they were fighting the flames.
"Putting their bed rolls and sleeping underneath here," he said while showing us where they slept. His home sits just next to the communication towers crews worked so hard to protect.
Schaffer pointed out the towers to us and said his home was surrounded 360 degrees by flames.
"Watching news coverage every step of the way, and then all of a sudden seeing a helicopter over your house and the flames coming right around," Schaffer said.
He said he and his wife shed some tears waiting for weeks to see if their home would survive, but he took special efforts to fireproof his home and the land around it.
"You can see right to where we cleared the brush and above it. It burned right to the line that we created," he said.
Schaffer said he hopes to encourage others to fireproof their land just in case of another situation like the Gladiator Fire.
A Forest Services spokesman said the fire has burned 16,240 acres, is 50 percent contained and has cost $13 million to fight.
Copyright2012 KPHO (Meredith Corporation). All rights reserved.