Critics accuse pro-life nonprofit of excessive lobbying
Posted:
Updated: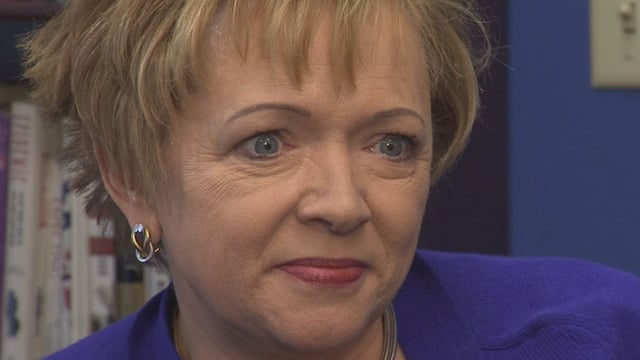 PHOENIX (CBS5) -
When the Arizona Legislature wrapped up its work earlier this month, there was at least one clear winner - and it wasn't a politician. It was Cathi Herrod, the president of a family values nonprofit organization.
"Yes, it was a successful session," said Herrod in a recent interview with CBS 5 News. She heads the Center for Arizona Policy, or CAP, which describes itself as being dedicated to life, marriage and family and religious liberty.
This year, the Legislature passed 13 bills supported by CAP, including new restrictions on abortions, Planned Parenthood funding and arts funding. More than 100 of its bills have been signed into law in Arizona in the last 15 years.
"Each one of our bills has required much research, discussion and educating people on the need for the bill. So a lot goes into getting a bill passed," said Herrod.
But all that success is now drawing scrutiny from the leaders of several other Valley nonprofits.
"They can't be doing that and be a charitable organization," said Steve Brittle, who leads Don't Waste Arizona, a nonprofit that focuses on environmental issues.
Brittle believes the Center for Arizona Policy is really just a lobbying firm.
"If you're going to do this type of thing, be an open and honest lobbying organization. But you're not tax-exempt and people that give you money don't get a tax deduction," said Brittle.
But the issue is not black and white because nonprofits are allowed to lobby under Internal Revenue Service rules.
According to IRS guidelines, they can either spend an "insubstantial" amount of their resources on lobbying or document that no more than 20 percent of their total non lobbying budget is dedicated to direct lobbying.
"It is important to understand that there is a lot of activity that is public policy related that doesn't necessarily count as lobbying for tax purposes," said Ellis Carter, an attorney who represents nonprofits.
Critics point to CAP's own website as evidence of its excessive direct lobbying. Sections of the site are dedicated to tracking and advocating for and against specific legislation.
The leaders of several Valley nonprofits, including Brittle, have filed a complaint against CAP with the IRS.
"We are asking the Internal Revenue Service to audit these people and find out, make a determination, whether they've been doing too much lobbying," said Brittle.
The complaint could result in no action by the IRS or sanctions up to and including revocation of the organization's nonprofit status.
The Center for Arizona Policy released this statement to CBS 5 News:
"Every year, independent auditors examine our books at Center for Arizona Policy, Inc. (CAP), and every year these independent auditors have given us their highest rating – a clean auditor's report.
"Indeed, CAP goes even further to assure our supporters and all Arizonans of our integrity by voluntarily meeting the high standards of the Evangelical Council on Financial Accountability (ECFA). Our IRS Form 990 is not only supplied to the IRS, but also to ECFA as further assurance that CAP operates with utmost integrity. Additionally, CAP fully complies with ECFA's rigorous Seven Standards of Responsible Stewardship that focus on board governance, financial transparency, integrity in fundraising, and proper use of charity resources.
"The accusations against CAP are without legal merit or factual basis. This is a public relations stunt by those desiring to silence our representation of the foundational principles of good public policy: a high regard for human life, marriage and family, and religious liberty."
Copyright 2012 CBS 5 (Meredith Corporation). All rights reserved.