Gladiator fire has its own staff of meteorologists
Posted:
Updated: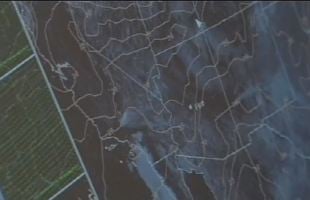 MAYER, AZ (CBS5) -
We all know the role that weather plays in how wildfires behave. When it comes to fire weather forecasting, it's all about microclimates, or weather within a smaller, more specified area.
Although meteorologists working the Gladiator Fire forecast on a much smaller scale than your CBS 5 weather team, there are more factors that influence their forecast.
For example, there could be a wind coming from one direction up on the ridge and winds coming from a different direction down the canyon.
Not to mention, intense fires will often create their own winds.
Besides wind strength and direction, these fire weather forecasters look at the stability of the atmosphere and humidity levels.
Forecasters here say Wednesday's strong wind isn't such a bad thing.
They call days like this "test days" to test the fire line and see if it's going to hold.
Brent Wachter, National Weather Service incident meteorologist, said, "Right now the winds are favorable. Today they're more in a southwest direction, so it's blowing into the black, or where the fire is. Tomorrow is the same thing."
But Friday's winds are expected to be the strongest and out of the south, which could cause the fire to once again change direction.
Copyright 2012 CBS 5 (Meredith Corporation). All rights reserved.