Spinach recalled over salmonella scare
Posted:
Updated: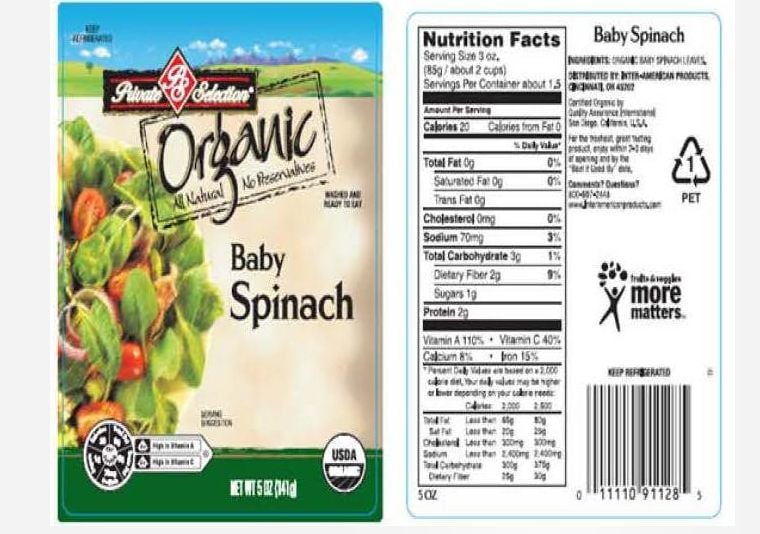 WASHINGTON (CBS5) -
Taylor Farms Retail Inc. is voluntarily recalling Organic Baby Spinach because it could be contaminated with salmonella. A random test for the bacteria came back positive, according to a release posted on the FDA's website.
Salmonella can cause serious and sometimes deadly infections in children, frail or elderly people and others with weakened immune systems. Healthy people may experience a fever, nausea, vomiting, diarrhea and abdominal pain.
The items recalled include Private Selections Organic Baby Spinach in a 5-ounce clamshell with a best by date of May 25, 2012. The UPC number is 0-11110-91128-5 and the package codes are TFRS 130B 1503 KT34 or TFRS 130B 1803 KT34.
So far, no one has been sickened, but if you have this spinach in your home, you should throw it out.
Copyright 2012 CBS 5 (Meredith Corporation). All rights reserved.