UPDATE
MCSO: Elderly woman caught hoarding cats a 3rd time
Posted: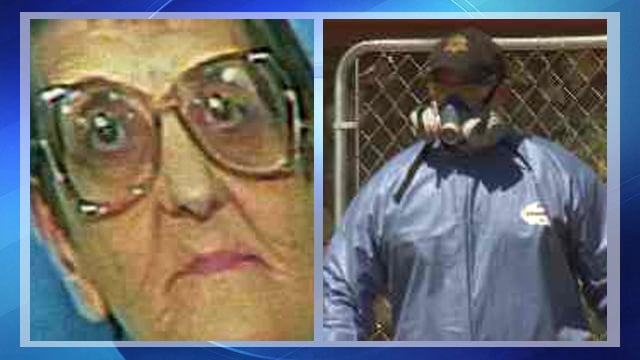 Lucienne Touboul
WITTMANN, AZ (CBS5) -
An elderly woman who was charged with felony animal cruelty for hoarding more than 100 cats almost two years ago was at the center of another animal rescue operation Wednesday by Maricopa County sheriff's deputies.
Deputies said there were about 64 cats in the Wittmann home of 81-year-old Lucienne Touboul and more were being rounded up on the property about 30 miles northwest of Phoenix.
Deputies said Touboul has a history of freezing and eating cats.
She was arrested and booked into jail on 26 counts of animal neglect and cruelty.
Once the cats are treated, they will be transferred to the Maricopa County Sheriff's Office Animal Safe House in the old First Avenue Jail.
In July 2010, deputies found more than 60 dead cats, some in a freezer, among the more than 100 animals on Touboul's property at 21805 W. Griffin Ave. Many of the other cats were euthanized. Touboul admitted to using the animals for a feline stew concoction.
Touboul threatened to kill deputies if they touched her animals.
At that time, Maricopa County Sheriff Joe Arpaio said he would not have Touboul jailed because of her age and asked his deputies to work with local agencies to provide Touboul physical and mental assistance. The sheriff's office said she was to also have undergone a mental health evaluation.
In 2007, deputies found more than 70 cats in varying stages of poor health at her home about 30 miles northwest of Phoenix. Many of those were euthanized, as well, while others were placed in rescue homes.
Copyright 2012 CBS 5 (Meredith Corporation). All rights reserved.