Ultra endurance athlete arrives in Scottsdale
Posted:
Updated: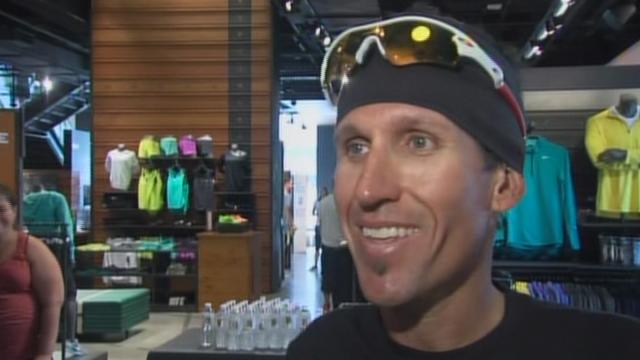 SCOTTSDALE, AZ (CBS5) -
Running in triple digits sounds tough, but more than 150 Valley kids, along with Valley native and ESPY award winner Jason Lester, endured the heat to help deliver an important message.
Lester is running and biking 4,800 miles to inspire kids through the Nike Better World commitment.
"Nike Better World is focused on making products that leave less of a carbon footprint on our globe in addition to helping kids become aware of how sports change lives," Lester said.
Growing up in the Phoenix-Scottsdale area, Lester said training on Camelback Mountain and Piestewa Peak helped him prepare for the grueling journey.
Lester broke 21 bones and believes through that experience he learned about adversity and how to overcome it.
"I found my gift of running after being hit by a car as a child near 35th Avenue and Camelback."
Lester signed autographs and spoke to a crowd Monday afternoon.
"Never in a million years would I think I would be running across the United States to inspire the kids and inspire youth that sports changes lives."
The Nike products Lester wears are made from recyclable goods.
"The product is an inspiration that we are doing our part of changing the world and making it a better place," Lester said.
Lester will visit 39 Nike stores across the country and the stop in Arizona marks day 64 out of 102 days.
The final leg of the journey will take Lester to historic Hayward Field in Eugene, OR during the Olympic trials on June 28.
For the complete tour schedule visit http://www.nikebetterworld.com/journey.
Copyright 2012 KPHO (Meredith Corporation). All rights reserved.