Arpaio's posse in Hawaii to probe Obama's birth
Posted:
Updated: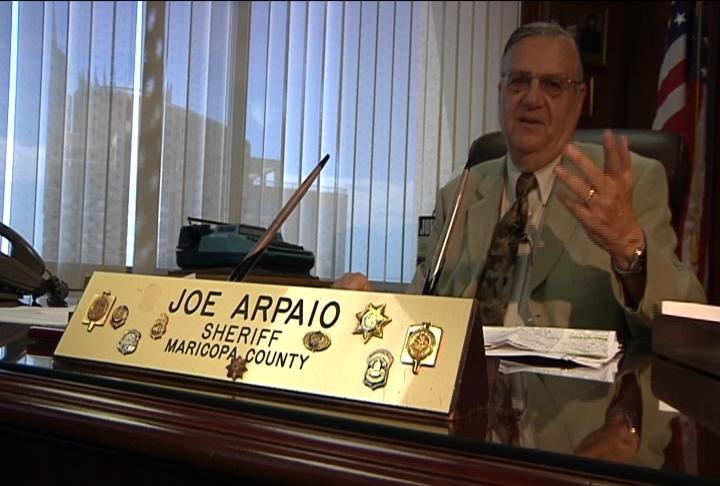 Sheriff Joe Arpaio
PHOENIX (CBS5) -
Members of Sheriff Joe Arpaio's posse are in Hawaii investigating President Obama's birth certificate.
CBS 5 News spoke by phone with lead investigator Mike Zullo. "We are here now," he said.

Zullo, other posse members and one deputy arrived in Hawaii Monday, the latest step in Arpaio's quest to determine whether Obama's birth certificate is legitimate. The Maricopa County Cold Case Posse said in March they believe it was computer-generated and even claimed they had a "person of interest" in the alleged forgery.
Just last week, Arizona Secretary of State Ken Bennett said he might not include the President on Arizona's ballot in November unless Hawaii can certify Mr. Obama was born there.
Bennett said Monday night he's working with Hawaii officials and expects everything to be resolved in the next day or two.
"I am not asking for any more birth certificates," Bennett said. "I am simply asking them to verify what their own state laws says they are supposed to verify."
CBS 5 News learned that the investigators in Hawaii thus far have spent about $40,000 in posse donations. The lone deputy is along for security, according to Arpaio spokesman Jeff Sprong. Sprong also said the deputy's costs will be reimbursed by the donation fund.
Neither Sprong nor Zullo would divulge further details of the Hawaii mission, such as how many people are on the trip, who they expect to meet with or even if they have set appointments with state officials.
Previously, both Hawaii's Attorney General and Secretary of State said that no one from Arpaio's office had ever been in touch with them regarding the birth certificate issue.
CBS 5 News reported in April that the Cold Case Posse was planning another news conference in late May or early June to release more information on the "birther" probe.

Copyright 2012 CBS 5 (Meredith Corporation). All rights reserved.