UPDATE
Elements still a challenge for Gladiator firefighters
Posted:
Updated: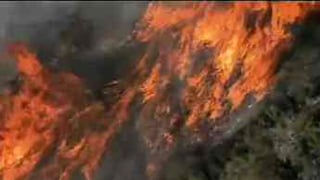 Gladiator Fire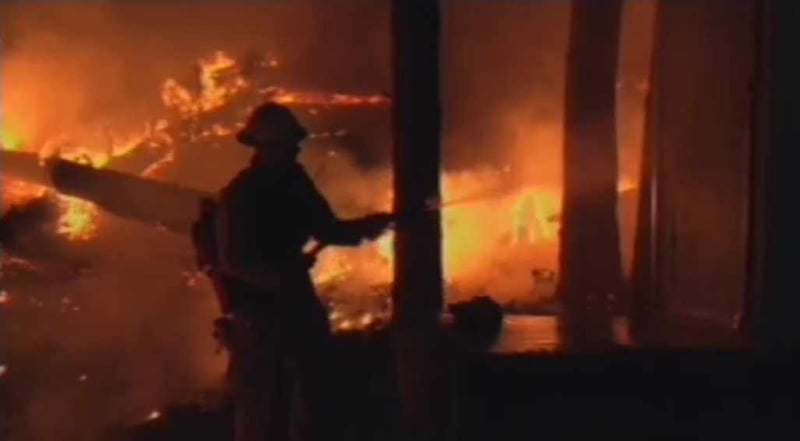 MAYER, AZ (CBS5) -
Two big worries remained Tuesday for fire crews on the Gladiator Fire: The fire is extremely close to communication towers and the fire hopped Senator Highway briefly Monday, which crews were doing everything they could to prevent.
Near-record heat is not good news for firefighters, who have been battling the Gladiator Fire now for more than a week. Temperatures were expected to reach as high as 98 degrees Tuesday, according to the National Weather Service.
As of Monday night, fire crews had the Gladiator Fire 19 percent contained. It has already charred six structures and more than 14,950 acres.
Monday's mild winds helped firefighters set up containment lines and get a better handle on the fire.
Seven Hotshot crews had been working the area near the communications towers and provided a 300-foot burnout around them, said Sandra Lopez of the Incident Command Center on Tuesday morning.
Overall, there are more than 1,100 firefighters from 15 states assigned to the Gladiator Fire, and all recognize that "this is a community, a place where people live, a historic community," and they were working hard to save it, Lopez said.
Four of six air tankers fighting the fire were reassigned to other fires, though the destinations were not revealed.
Fire crews said they were able to make some direct line fire attacks Monday, which is good news for residents and evacuees. They were reassured that the fire isn't headed back toward Crown King, but reminded that there's no controlling these flames.
"It is really stressful," said Lynn Turley, who owns a home about a mile from some communication towers.
Despite firefighter's efforts, the fire is knocking on the towers' door, but it hasn't barged in yet.
"I'm really concerned. I've heard it was 100 yards away from the tower's mountain and there's a really big propane tank up there that they just filled," she said.
"It's a very scary thing. We never thought last Sunday that it would turn into this," said Margaret Henningson, who evacuated her home in Crown King and is staying with friends in Mayer.
This week fire crews are prepared for high winds and unpredictable conditions and are trying to keep the fire from crossing Senator Highway - and into those pristine pines.
"Even though they expect the fire to get a little bigger, it's not in the danger areas," said Mayer Fire Chief Glenn Brown.
Residents are being told if they haven't been evacuated yet but fear they may soon be, to pack a bag just in case because that call could happen any time.
If conditions continue to improve, the winds do not undermine their efforts and everything goes as planned, residents in Crown King may be let back home in stages. But for right now, fire crews said it is too early to tell if they will be able to make that call.
Copyright 2012 CBS 5 (Meredith Corporation). All rights reserved.