Court doc: Dental patient drugged, raped
Posted:
Updated: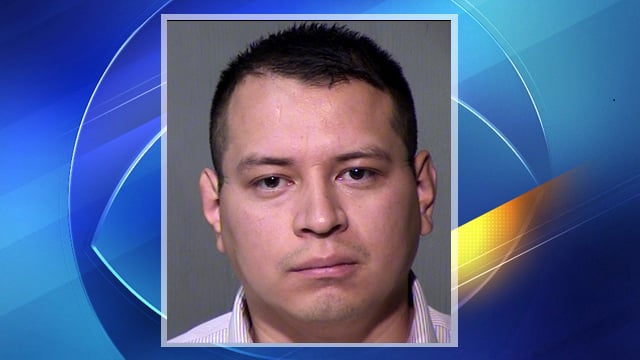 Abel Samaniego
GLENDALE, AZ (CBS5) -
The owner of a dental company was arrested Saturday on suspicion of drugging a patient for a teeth cleaning appointment and raping her, a court document stated.
Abel Samaniego, 27, of Glendale, was booked into jail on two counts of sexual assault.
According to the court document, Samaniego gave the woman the drug Triazolam, which is used to calm a patient and make them sleepy, on Thursday, the night before her procedure.
The next day, Samaniego picked up the patient at her home after the pair agreed he would drive her to the procedure. Samaniego drove the woman to his home in Glendale, where he crushed another Triazolam pill into powder form and administered it by pouring the powder under her tongue, court paperwork said.
About ten minutes later, he administered another crushed pill to the victim, who was growing tired and sleepy, court documents said.
Samaniego suggested the woman lay down on the bed in his guest bedroom, where he sexually assaulted her, the probable cause statement said.
The woman said when she woke up, she was in the man's vehicle en route to a Valley dental office.
When Samaniego went inside, the woman called her ex-boyfriend, Samaniego's cousin, who picked her up drove her to Maryvale Hospital.
When the woman arrived home, she passed out and when she awoke, she called police, court documents said.
Copyright 2012 CBS 5 (Meredith Corporation). All rights reserved.