PD to circle back with sex offenders for Isabel leads
Posted:
Updated: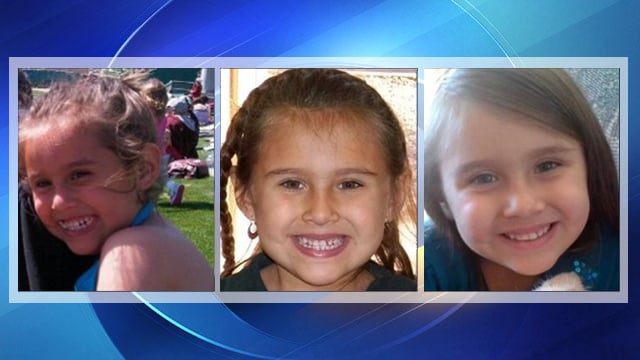 Isabel Celis
TUCSON, AZ (CBS5) -
Tucson police plan to re-interview registered sex offenders in the disappearance of 6-year-old Isabel Celis.
Lt. Fabian Pacheco told reporters at a Monday afternoon news briefing that detectives will target those offenders known to abuse children under 10 years old.
"We're going to Level 2 and Level 3 sex offenders who have a proclivity to crimes against children," Pacheco said.
Police have already spoken to 540 registered sex offenders in connection with the girl's disappearance.
Saturday marked one month since Isabel was reported missing. She was last seen getting ready for bed in her midtown Tucson home April 20. Her parents reported her missing the next morning when she was not in her bedroom. A window was later found open with the screen pushed aside in the family's home.
Friends of the family and volunteers said they have passed out hundreds of thousands of fliers since the girl vanished in hopes of generating leads. (Click here for a printable flier.)
Pacheco said police also plan to canvass 30 to 40 homes in neighborhoods near to where the girl lives.
"This area we're going back to is based on information from lead sheets," Pacheco said.
Pacheco also announced Monday's briefing would be the last regularly scheduled news update.
"The information we're able to share with you is less and less," Pacheco said.
Last week, Tucson police Sgt. Maria Hawke said Isabel's family had previous contact with Child Protective Services.
Hawke would not get specific about the details, but said CPS had been involved with the family months before 6-year-old Isabel Celis disappeared.
The girl's father, Sergio Celis, was prohibited from contact with his two older sons after detectives called Child Protective Services recently with information regarding the welfare of the older Celis children.
Authorities have stressed that doesn't mean he is a suspect in her disappearance.
CPS said its involvement is common practice when investigating cases of missing children.
Tucson police also announced last week they are classifying Isabel's disappearance as an abduction after investigators determined the girl didn't leave her home alone and they reviewed the evidence.
The first-grader is described as just under 4' tall and weighs 44 pounds, with brown hair and hazel eyes.
Anyone with information about the whereabouts of the girl is asked to call 911 or 88-CRIME.
Copyright 2012 CBS 5 (Meredith Corporation). All rights reserved.