Tacopina: KCPD 'missed massive opportunities' to find baby Lisa Irwin
Posted:
Updated: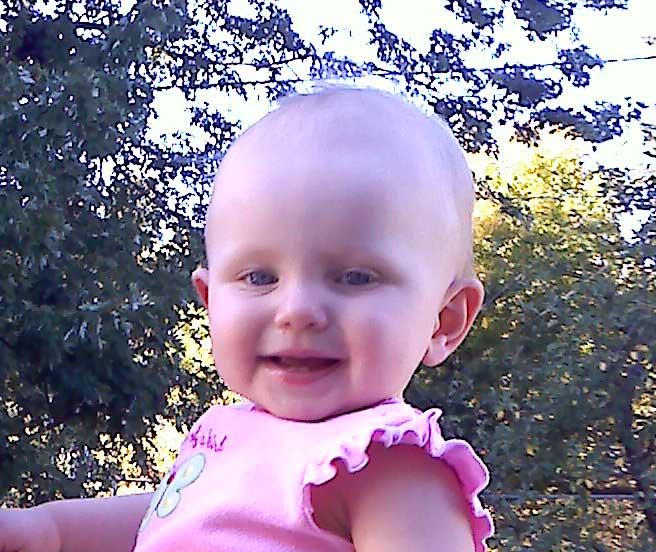 KANSAS CITY, MO (KCTV) -
New York defense attorney Joe Tacopina criticized the Kansas City Police Department's handling of the search for missing baby Lisa Irwin in a national interview Monday morning.
Tacopina is representing the missing girl's parents, Debbie Bradley and Jeremy Irwin. He said Kansas City police detectives have focused on Bradley and Irwin so much that they have missed golden opportunities.
"From the get go, the KCPD had pigeon-holed them, unfortunately," Tacopina told NBC's Today Show. "It's right to start with them as suspects, but they alleviated other potential avenues. They've missed massive opportunities."
Capt. Steve Young, a spokesman for the Kansas City Police Department, said investigators have worked this case aggressively.
"Accusations that we have not pursued leads are completely false," Young told KCTV5.

Young said leads have dwindled as time has gone by, but detectives are still actively working on the case.
Irwin and Bradley returned to their home Monday afternoon after their trip to New York City. They were leaving their home and declined to speak with KCTV5 reporter Mark Boyle when he sought to speak with them just before 5 p.m.

During her appearance on NBC, Bradley pleaded for answers.
"I am a mess," she said. "I am frustrated. It has been almost eight months, and we're not getting any answers. We understand that the FBI and the KCPD have a job to do, but we need answers. We need Lisa. The answer we are looking at is unacceptable."

Irwin called 911 about 4 a.m. Oct. 4 when he discovered his daughter missing from her bedroom. The couple contends that someone kidnapped their daughter and sold her or is now raising her as their own child.
Police honed in on Bradley. She was evasive and lied in public interviews about her actions in the hours before Lisa was reported missing.
Bradley initially described putting her daughter to bed at 10:30 p.m. with her favorite toys and blanket along with a pacifier. The Amber Alert issued said she was last seen at 10:30 p.m. by her mother.
"I gave her bottle and put her to sleep, and that was when we last saw her," Bradley said.
After police obtained surveillance video of Bradley and her brother purchasing a container of wine at a Northland grocery store, Bradley publicly revised the timeline of events.
She said she spent hours outside on the stoop of her home drinking with a next door neighbor whose marriage had fallen apart and whose husband moved out that night.
Bradley claimed she had been drinking enough that night to black out and that she in fact saw her sick daughter last at 6:30 p.m. Oct. 3, 2011, and did not follow the family's normal nighttime routine. She also could not, or would not, answer key questions about that night.
Kansas City police maintain that the disappearance is still classified as a missing or abducted child and the Crimes Against Children detectives - not homicide detectives - are investigating the case.
However, when police sought a search warrant Oct. 18 for the family home on North Lister, police listed the items that they wanted to seize. Three blocks were checked.
The last one checked said the extensive search would include seeking "deceased human fetus or corpse."
A cadaver dog hit on the scent of a dead body on an area of the floor beside the bed of Lisa's parents Oct. 17. Police will not say whether other cadaver dogs were brought into the home and also detected the presence of a dead body, but standard law enforcement practices would lead police to have more than one cadaver dog brought in to confirm the findings.
In the interview with the Today Show, Tacopina singled out three eyewitnesses who said they saw a man carrying a baby wearing little or no clothing in the hours in which baby Lisa went missing. A couple and a man on his motorcycle traveling in the area described their encounters
"It's inconceivable they weren't followed up on immediately," Tacopina said.
Tacopina said the man they described matched the description of John "Jersey" Tanko, a handyman accused of committing crimes in the area.
"The person we think should be looked at very carefully here," is Tanko, Tacopina said.

Tanko, who Tacopina repeatedly called "Jersey Joe," was questioned by police and is now serving time in a Missouri prison for attempting to steal a vehicle in the Northland.

The couple contacted police after seeing a man in a T-shirt carrying a baby clothed only in a diaper. The couple has not publicly described the man they saw.

However, the motorcycle rider actually described a person who matched the description of a man who lives next door to the Irwin-Bradley family and whose wife spent much of the evening of Oct. 3 with Bradley. And the motorcycle rider's story has evolved in additional interviews.
Police say they investigated the neighbor, who took a lie detector test, and have "moved on." They also used similar language about Tanko.
In the Today Show interview, Tacopina and the couple made much about fraudulent charges made to Irwin's credit card.
A charge for $69.04 was made Nov. 6. Two other charges were attempted, but the transactions were not completed. The credit card company contacted Irwin and the account was suspended in 2011.
Irwin and Tacopina said the $69.04 was to a website based in the United Kingdom that allows someone to change their child's name.
However, the website is now advertising stationery and police say the fraudulent purchase appears to have been for stationery.
"It use to go to the name-change website," Irwin said. "There is something weird going on there where it doesn't go directly there anymore."
Young said the credit card lead has not been exhausted, but is unlikely to lead to a breakthrough.
"We have been aware of and investigating this lead for quite a while," Young said. "However, we aren't optimistic that this will turn into anything more than a stolen credit card number at best."
Bradley expressed her frustration that the credit card tip hasn't lead to determining where her daughter is.
"I'm unhappy with what they're telling me. And it's been too long," she said. "With this development, they've had it for a long time, and we still haven't heard anything."
The couple did not raise the stolen credit card during interviews in February in conjunction with the four-month mark of their daughter's disappearance. It is unclear why it is coming to public light now some months after the credit card was used fraudulently.

Former FBI criminal profiler Clint Van Zandt told NBC that he understands why police are doubtful that the stolen credit card is tied to Lisa's disappearance.
Tacopina said his clients are in constant contact with FBI agents about Lisa's disappearance. He said this occurs without attorney intervention.

"This is not about a defense of them. This is about finding answers to find their baby," he said. "They speak with the FBI agents frequently and routinely."
John Picerno, a Kansas City attorney representing the two, said the United Kingdom website is offering few details about the purchase including who made it and from where. The purchase was made to a company called R-Z-Q Limited.

He said Bradley and Irwin desperately want answers.
"Their heart is broken," he said. "Their child is gone."

To read previous coverage about Tanko, click here and here.
Tell us what you think of Kansas City Police Department's handling of the case on our Facebook page.

Copyright 2012 KCTV (Meredith Corp.) All rights reserved.