Search heats up for escaped inmate
Posted:
Updated: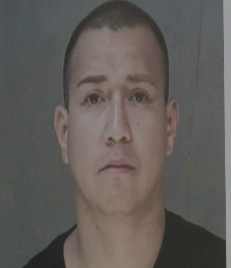 PHOENIX (CBS5) -
The Maricopa County Sheriff's Office is asking for the public's help to track down Rocky Marquez, 33, the inmate who escaped from the Lower Buckeye Jail Monday.
Marquez was being held on an assortment of charges including misconduct with weapons, DUI and forgery, when he walked out of the jail
"It's pretty amazing that could happen with all the security around here," said jail visitor Beth Lindsay.
The Maricopa County Sheriff's office just released surveillance video of the escape which shows Marquez standing around a holding area with other inmates, then walking out the front door.
Detectives told CBS5 that they believe Marquez knowingly took the identity of another inmate, Mikel Galaviz, who was about to be released.
Galaviz now faces additional criminal charges.
Gary Taylor is former inmate at the Lower Buckeye Jail.
He said that he doesn't recall any elaborate security measures in place to stop the wrong inmate from getting out.
"Once you are inside you don't really have ID, you are just a number, just a paper process once you are in there," Taylor said.

Investigators said that human error likely played a role in the escape and an investigation is under way to determine who is responsible and what can be done to improve security at the jail.
"When something like this happens we initiate an internal investigation and if there was any type of policy violation, or wrong doing on our part, or any of our employees we'll take corrective actions," said Cpt. Brian Lee.
Silent Witness has offered a $500 reward for information leading to the arrest of Marquez.
If you have any information call 480-948-6377, or toll free at 1-800-343-TIPS.
Copyright 2012 KPHO (Meredith Corporation). All rights reserved.