SEE THE BACK STORY
AZ legislator faces federal indictment charges
Posted:
Updated: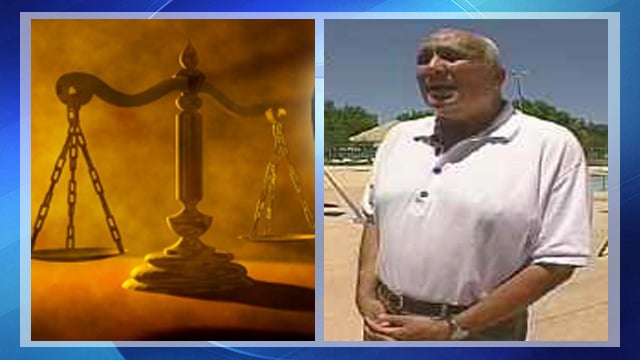 Ben Arredondo
PHOENIX (CBS5) -
An Arizona legislator who served on the Tempe City Council for 16 years faces a federal indictment charging him with bribery and other crimes stemming from an FBI undercover operation.
According to the U.S. Justice Department, the indictment issued Wednesday charges Democratic Rep. Ben Arredondo of Tempe with bribery, fraud, attempted extortion and false statements.
The indictment alleges that from February 2009 to November 2010, Arredondo accepted, agreed to accept and solicited things of value from representatives of a company whose purported business objective was to acquire city-owned property in Tempe for real estate development purposes. The representatives were, in fact, undercover agents with the FBI.
According to the indictment, Arredondo received from the undercover agents more than $6,000 worth of tickets to sporting and other special events. Those tickets included 18 tickets for Arizona Diamondbacks baseball games valued at a total of approximately $2,400, and four tickets to an American League Championship Series baseball game valued at a total of approximately $1,225.
In return for those tickets, Arredondo took and agreed to take action in his capacity as a Tempe City Council member and as a member of the Arizona House of Representatives to facilitate the undercover agents' purported purchase of city-owned property and development project, the indictment stated.
It alleges that Arredondo brokered meetings between the undercover agents and other public officials, divulged information regarding the city of Tempe's bidding process and attempted to persuade other city officials to approve the purported development project.
The indictment also alleges that Arredondo lied to the FBI about his conduct during an interview in January 2012.
According to the indictment, Arredondo was a council member in Tempe for 16 years, until July 2010. He was elected to the Arizona House of Representatives in November 2010.
Attempts by CBS 5 News to reach Arredondo at his Tempe home and phone failed.
But early Wednesday night, Arredondo's lawyer, Lee Stein of Perkins Coie LLP, issued the following written statement:
"Out of respect for the judicial process, we do not intend to comment in the media on the allegations. Suffice to say, we see the facts very differently from the government, but we will do our talking in court. What we will say though is that Ben Arredondo has dedicated his life to the city of Tempe, Maricopa County and the state of Arizona, having served as a teacher, a football and wrestling coach, a city councilman, a county supervisor and a member of the Arizona House of Representatives. He has done many, many good things over his years of service and these allegations do not change any of that."
The release of the federal indictment prompted Senate Democratic Leader David Schapira to call for Arredondo's resignation from the House.
"In the interests of our constituents, Rep. Arredondo should immediately resign to ensure that those in or community have unabridged representation," said Schapira.
Schapira is a state senator from Legislative District 17, the same district Arredondo represents in the House.
Arizona House Minority Leader Chad Campbell, D- Phoenix (District 14), did not demand Arredondo step down. But he did say news of the charges shocked him.
"When laws are broken, people must take responsibility. Mr. Arredondo should be held accountable to the fullest extent of the law," said Campbell.
The city of Tempe issued a statement that read:
"This is a federal investigation and a federal prosecution; therefore, the city of Tempe is not in a position to speculate about this matter. The city of Tempe was not made aware during the course of the investigation about the FBI's operation.
"City of Tempe employees and elected officials should be held to the highest professional standards when it comes to conducting business of all types. In order to uphold the public trust, we are taking the allegations in the investigation seriously and, if needed, will examine any business processes or actions that might have been compromised."
"I was as shocked as anybody by this and am still trying to grasp what exactly is happening," said House Minority Leader Chad Campbell. "If he has violated the trust of his office, he needs to go, no doubt about it, but as I was just saying a minute ago, trying to get all the facts still, trying to do my due diligence, and that's where I'm at right now."
"We've seen a lot of these types of things happening in Arizona lately," Campbell said.
If you take the Fiesta Bowl bribery scandal and the string of state Democrats who've resigned, Campbell isn't kidding. You may recall in February House Representative Daniel Patterson was called to resign over domestic violence allegations, and before that, state Sen. Richard Miranda resigned and faces wire fraud and tax evasion charges. But Campbell said it'd be premature for him to call for Arredondo's resignation right away.
Copyright 2012 CBS 5 (Meredith Corporation). All rights reserved.