UPDATE
Jury finds Tammi Smith guilty of forgery, conspiracy
Posted:
Updated: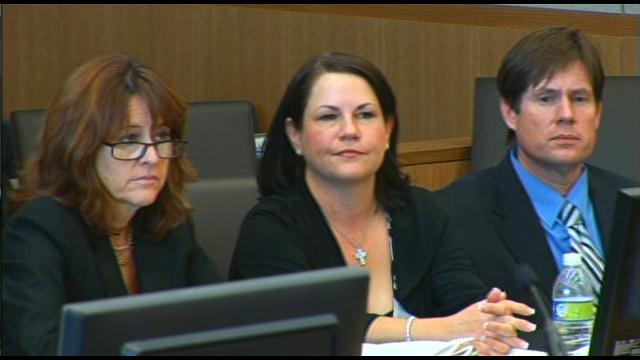 Tammi Smith awaiting the verdict with her attorneys.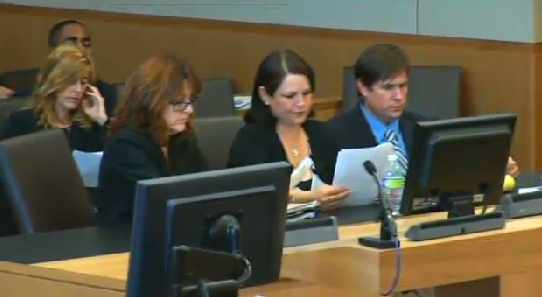 Tammi Smith after the verdict was read.
PHOENIX (CBS5) -
A jury has found Tammi Smith guilty of forgery and conspiracy to commit custodial interference in the case of missing baby Gabriel Johnson.
A Maricopa County Superior Court jury announced around 11:30 a.m. Thursday that they completed deliberations in the trial of the 40-year-old Scottsdale woman, and they read the verdict at 12:45 p.m.
The jury also decided there were aggravating circumstances in the case. The jury determined emotional harm and accomplice involvement existed.
"Today's verdicts are just the latest step in our efforts to seek justice for Gabriel Johnson and hold accountable those who are responsible for his disappearance," said Maricopa County Attorney Bill Montgomery.
Prosecutors painted a picture of her as a manipulative woman who was willing to do anything for another baby, even lie to the court about who the real father of Gabriel was, in order to better her chances of having the boy for her own. They claimed Smith was trying to get the baby's father, Logan McQueary, to sign away his parental rights.
McQueary was not in court when the verdicts were read. His father, Frank McQueary was there and after the proceeding he expressed his belief that justice had been served.
"I've been in touch with Logan. We're extremely please with the verdict today. Of course we want to see what happens at sentencing. We believe that prison time is appropriate here," said McQueary.
Smith would not answer questions as she left the courthouse but she did step in front of the television cameras to make a statement.
"I just want to thank my team for the beautiful job that they did. And I just want everybody to know that I'm ok because I'm in God's will," said Smith.
Smith's attorney claimed she was a victim, duped by the boy's mother, Elizabeth Johnson. They said Smith meant well and was just trying to save a mother and child from an abusive relationship.
In December 2009, Johnson fled the state, taking Gabriel, who was 8 months old, to Texas. She initially said she killed the boy, but now she claims she gave him away to an anonymous couple.
Smith admitted she wanted Gabriel but maintained during the trial that she had no idea what Johnson was going to do or where the boy is now.
Smith faces 3.75 years on each count. It has not yet been determined whether she will be eligible for probation or face mandatory prison time.
Sentencing will be Friday, July 6, 2012.
Stay with cbs5az.com and CBS 5 News for reaction on the verdict.
Copyright 2012 CBS 5 (Meredith Corporation). All rights reserved.