2 more fundraisers planned for Gilbert victims
Posted:
Updated: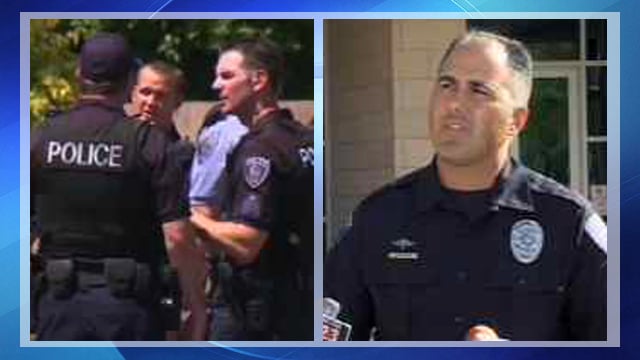 Scene of shooting
GILBERT, AZ (CBS5) -
Two more fundraisers are planned to help the victims of last week's quadruple murder-suicide in Gilbert.
The victims of the shootings were Lisa Mederos, 47; Lisa's daughter, Amber Mederos, 23; Amber's boyfriend, Jim "Jambob" Hiott, 24; and Amber's daughter, Lilly, 1.
Police said they believe J.T. Ready, 39, shot and killed the four before killing himself in a quiet Gilbert neighborhood on May 2.
On Thursday, from 4 p.m. to 8 p.m., Pizza Hut at several east Valley locations will donate 20 percent of sales collected by each flier presented to the following participating restaurants.
895 south Val Vista Dr., Gilbert
2056 East Baseline Rd., Mesa
1000 North Arizona Ave., Chandler
On Saturday, a car wash will be held at the Mad Dog Saloon, 1860 West Stapley Dr. in Mesa, from 12 p.m. to 3 p.m.
Police said a woman heard arguing before the shooting spree, leading police to believe that domestic violence was at the root of what they were calling a horrific murder-suicide.
Balafas said the 19-year-old daughter of one of the victims, Lisa Mederos, was in the home and also heard gunshots.
Balafas said the woman did not see the shootings, but found the bodies and was one of the people who called 911.
Copyright 2012 CBS 5 (Meredith Corporation). All rights reserved.