SEE THE BACK STORY
Dead dog found hanging from a tree
Posted:
Updated: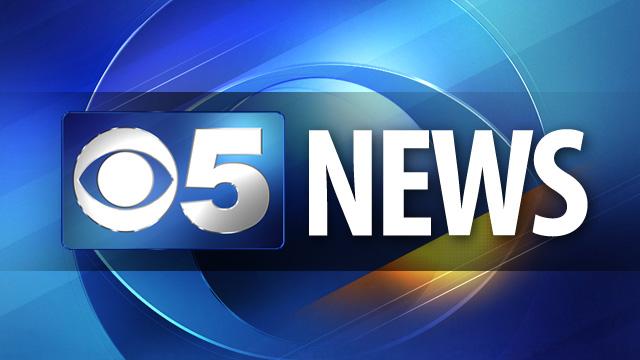 PHOENIX (CBS5) -
A dog was found hanging from a tree in south Phoenix, and the man who found it said the authorities just left the dead animal.
By Sunday, it had been more than two days, and he wanted to know why no one has picked up the dog's body, which was in a public place.
The area where it happened is near 19th Avenue and Vineyard in an unfinished subdivision where the streets were poured and the landscapes were put in, but the houses were never built.
People have dumped couches and old broken furniture there, but Patrick Ritchie believes what he saw was not acceptable.
"Friday afternoon, during lunchtime, I was jogging through here," said Ritchie.
In the shadows of South Mountain is where you see the street signs that say Carter Road and 19th Lane, they are the signs that mark streets in the unfinished neighborhood.
"I see what appeared to be a dog under a tree," he said.
Ritchie said he found what appeared to be a severe case of animal cruelty when he saw the dog hanging from a tree.
"The dog was off to the side and had been chocked to death," said Ritchie. "I had heard that there had been dogs dumped in the area, and of course you have to think that it's dog fighting."
Across the street is a park where kids play, so Ritchie said he called police and an officer came and cut the dog down from the tree. Ritchie said the officer told him Animal Control would remove the dog, but when he went for a jog again Sunday, he said that the dog was still there.
"I was just a little upset to see that animal control hadn't come out," he said.
The director of Maricopa County Animal Care and Control told CBS 5 News Sunday that they would not be involved in a case like this where it appears laws were broken. They said police would be responsible for making sure someone removed the dead dog.
"It just should have been taken care of, and if they couldn't do something, I would have gotten my shovel and buried the dog," said Ritchie.
Phoenix police told CBS 5 News Sunday that it looks like the officer did call another city department to pick up the dog's body and they will check first thing Monday morning on why the issue has not been resolved.
CBS 5 News will also check back Monday morning to find out why this is taking so long.
Copyright 2012 CBS 5 (Meredith Corporation). All rights reserved.