UPDATE
Sunflower Fire most active near Mt. Peeley
Posted:
Updated: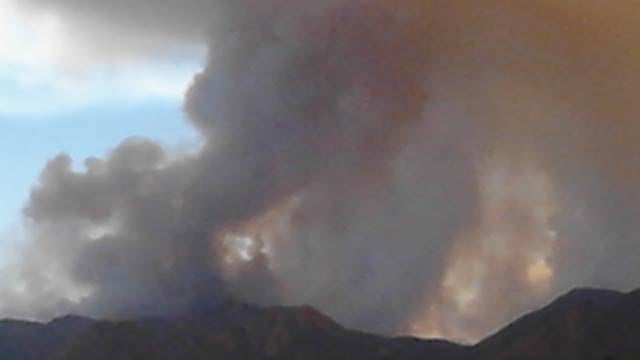 CBS 5 viewer Cindy Hubbard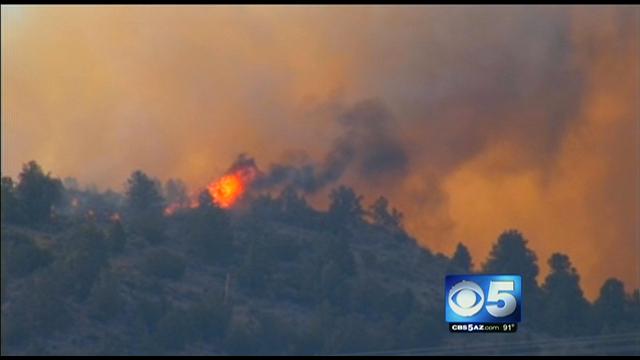 Sunflower wildfire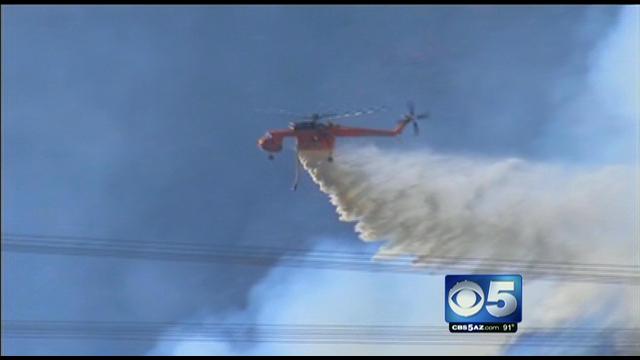 Four air tankers deployed
PAYSON, AZ (CBS5/AP) -
Fire officials said Thursday the Sunflower Fire in the Tonto National Forest is most active near Mt. Peeley.
Pockets of unburned fuel continue to ignite in the Mazatzal Wilderness, fire management officials said in a statement.
By early Thursday afternoon, the fire had chewed through a total of 16,175 acres since it started on May 12.
The fire, about 21 miles south of Payson, was 43 percent contained. The rugged terrain and dry fuels continue to present challenges, fire officials said.
The Sunflower Fire is bumping against the old burn area of the 2004 Willow Fire, reducing some of the burn threat.
The number of people fighting the fire stands at 84.
Crews continued to reinforce control lines and removed unneeded equipment and supplies, according to forest officials.
Authorities have not determined a cause of the fire.
The fire erupted about 10 a.m. May 12, and crews started battling it at just 15 acres, but in just hours it grew to 400 acres and then to 2,000 as day one came to an end.
Traffic along State Route 87 is increasing as Memorial Day weekend approaches. The area attracts campers, hikers and people riding dirt bikes and quads.
Visitors and residents are reminded to be aware of emergency vehicles that may be entering and exiting roadways in suppression efforts, officials said.
Fire restrictions are in effect in the Tonto National Forest.
Copyright 2012 CBS 5 (Meredith Corporation). All rights reserved. The Associated Press contributed to this report.