Tombstone fights feds to keep water flowing
Posted:
Updated: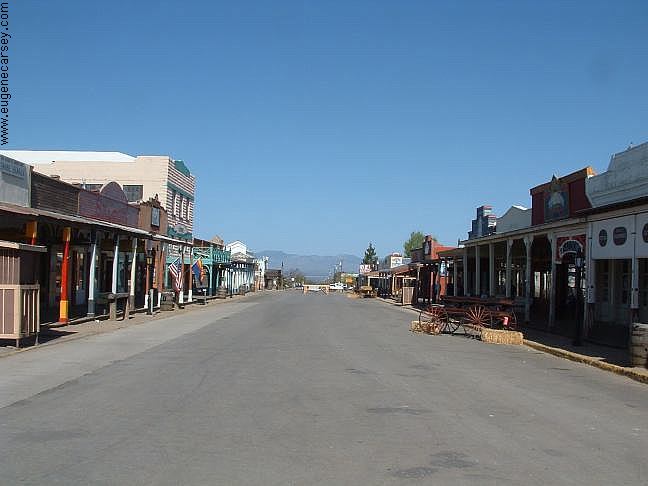 TOMBSTONE, AZ (CBS5) -
There's a battle brewing in Tombstone, AZ, over water and who has the rights to it, the town of Tombstone or the forest service.
For months, the town has worked to repair 25 springs destroyed after the Monument wildfire ripped through the Coronado National Forest last summer. Landslides triggered monsoons that ripped apart the town's water system.
Crews have been able to do temporary repairs on three of the springs, but now the forest service brought what little construction there was to a halt. It is citing federal regulations requiring any rebuilding be done by hand.
"You can't move boulders the size of a Volkswagen by hand, although they did suggest at one time we use chisels," said Tombstone city clerk, George Barnes.
The springs supply 50 percent to 80 percent of the town's water, the rest of it comes from one well. Officials had to stop using the town's other two wells because of arsenic contamination.
Lawyers for the federal government claim there's no emergency, and that the town is using the damage as an excuse to upgrade the water system.
Town officials said it's their property and they should have access to it.
"We've got the deeds, we've got the right, we've got appropriations of water, we've got all the documents to establish ownership," said Barnes.
"If we were to go in there with equipment and take care of business and get done what needed to get done the footprint we would leave would be minimal compared to what it already looks like in there," said Tombstone public works manager, Kevin Rudd.
The forest service has allowed crews to use machinery on a few of the springs.
Tombstone has created a shovel brigade. On June 8, the group will head out to one of the springs on horseback and do everything they can to keep the water flowing.
The town is asking for shovels and donations. Contact the Tombstone City Clerk's Office to find out how you can help at (520) 457-2202.
Copyright 2012 CBS 5 (Meredith Corporation). All rights reserved.