See The Back Story
911 calls released from Isabel's disappearance
Posted:
Updated: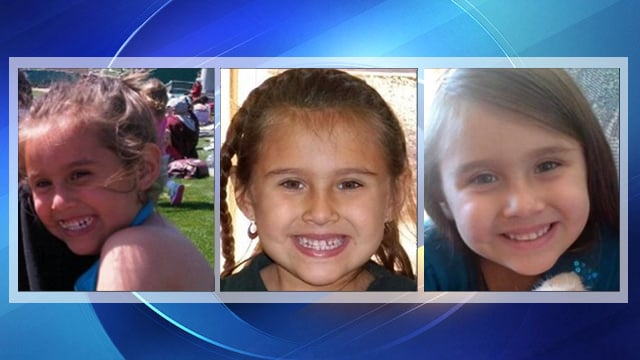 © CBS 5
TUCSON, AZ (CBS5/AP) -
Police have released the 911 calls made after a 6-year-old Tucson girl was discovered missing last month.
Isabel was last seen getting ready for bed in her midtown Tucson home April 20. Her parents reported her missing the next morning when she was not in her bedroom. A window was later found open with the screen pushed aside in the family's home.
"911, what's your emergency?" asked the dispatcher.
"Um, I want to report a missing person. My little girl who's 6 years old. I believe she was abducted from our house," Sergio Celis said.
Celis sounded very calm throughout the 911 call.
Isabel's mother, Rebecca, was much more frantic.
"I went to work this morning at 7:00 and I didn't even check on her. I should have gone and checked on her. She's only 6, can you please hurry! Get somebody here," she screamed.
When the 911 dispatcher asked Sergio Celis where his wife was, he chuckled during his response.
"She had just left for work and I told her to get her butt home," he said.
Sergio Celis is not allowed to have contact with his two older sons, according to police.
The two boys are with their mother, Tucson police Chief Roberto Villasenor said at a news briefing on Monday.
Villasenor said "no comment" when asked whether the reason for removal of the children is that they would be in danger in Sergio Celis' presence.
Villasenor said Sergio Celis has been allowed to "move unrestricted" but he is in agreement with CPS to voluntarily stay away from the boys.
Sergio Celis was prohibited from contact after detectives called Child Protective Services last week with information regarding the welfare of the older Celis children.
Tucson police said the information was given to CPS relating to the police investigation into the disappearance of Isabel.
Tucson police said CPS "instituted certain measures to ensure the continued welfare of the Celis children."
CPS said its involvement is common practice when investigating cases of missing children.
Meanwhile, Tucson police talked with the community in the wake of the disappearance of Isabel and the break-in and molestation of another child.
Authorities and experts from mental health agencies held a community forum Monday night at the Southern Arizona Children's Advocacy Center.
CPS released the following statement to CBS 5 News on Friday:
The Department can confirm that CPS is working closely with law enforcement to ensure the continued safety of the children. At the present time, the children are not in CPS custody. The Department appreciates the community's support and understanding in protecting the privacy rights and safety needs for these children during this ongoing joint investigation.
During a news conference Monday, Villasenor said investigators are still sifting through 1,000 tips that have poured in since Isabel was last seen in her bedroom the night of April 20 and discovered missing the next morning.
Villasenor detailed the scope of their investigation and said the search has included landfills, lakes, canvassing neighborhoods and contacting 542 registered area sex offenders.
He said there have been no authentic sightings of Isabel.
"Sometimes these cases depend on one big break," Villasenor said. "We're looking for that break."
Stay with cbs5az.com and CBS 5 News for updates on this developing story.
Copyright 2012 CBS 5 (Meredith Corporation). All rights reserved. The Associated Press contributed to this report.