UPDATE
Surprise storm leaves damage, sparks fires
Posted:
Updated: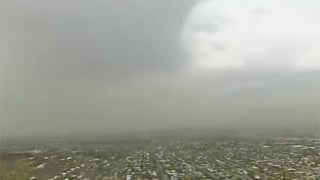 Tucson dust storm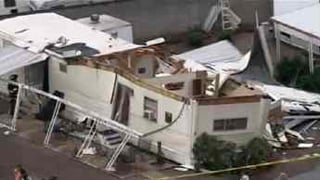 Mobile home damage in Mesa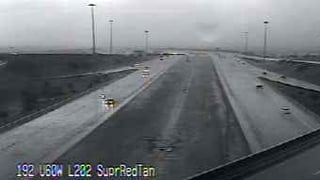 Rain in the East Valley
PHOENIX (CBS5) -
A dust storm and thunderstorm hit the Phoenix metropolitan area with lighting strikes being blamed for starting two house fires and a blaze at a cardboard recycling company.
The storms prompted a slew of weather warnings for south central and central Arizona. They marched through the area towing rain, hail and damaging winds with them.
Some warnings were posted for blowing dust while others targeted the potential for severe thunderstorms. The storms stretched from Tucson to Phoenix.
Meteorologists said the dust storm late Wednesday afternoon was caused by a combination of wind in the south heading north and wind in the east heading northeast.
As of 7:30 p.m., Arizona Public Service said roughly 13,000 customers were still without power. Salt River Project had about 1,700 customers without electricity.
One of the power lines that snapped cut off the nearby intersection of Alma School and Main in Mesa and left a lasting scar on the ground below.
The storm shook some San Tan Valley mobile homes off their foundations and peeled off their roofs on the west side of Ironwood just south of U.S. 60. At least 20 mobiles homes sustained some damage.
The home fires were in northeast Phoenix, with the blaze at the cardboard recycling company reported west of the downtown area.
Storm reports from the National Weather Service said small hail fell in Queen Creek and Apache Junction.
Small trees and limbs were covering the roadway at Ray Road and Cooper, a storm reporter said.
Temperatures in Phoenix fell from 95 degrees at 3 p.m. to 73 degrees at 5 p.m., said CBS 5 Chief Meteorologist Chris Dunn.
Here are some of the rainfall amounts collected around the area:
0.94" - Gilbert
0.67" - East Mesa
0.63" - Apache Junction
0.12" - Phoenix
0.12" - Scottsdale
At Sky Harbor International Airport, 10 planes were diverted. Five of those were Southwest aircraft and the others were U.S. Air. Some of the planes were routed to Tucson, others to Las Vegas.
At the height of the storm, there were 30- to 45-minute delays.
Earlier, a dust storm warning covered south central Pinal County.
Shortly before 3 p.m., Tucson reported a 52 mph wind gust with blowing dust.
The location for the Tucson Police Department 2012 Peace Officers Memorial Service has been moved to the Tucson Convention Center-Leo Rich Theater. The event will begin at 7 p.m. The annual event honors fallen officers.
Copyright 2012 CBS 5 (Meredith Corporation). All rights reserved.