DOJ to file civil action against Maricopa County Sheriff's Office
Posted:
Updated: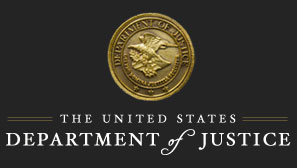 © Department of Justice
PHOENIX (CBS5) -
Sheriff Joe Arpaio was in front of news cameras Wednesday showing off a new multipage document outlining the policies and procedures of the Maricopa County sheriff department. He said the document was to help combat misconceptions the public has been given by protesters and a Department of Justice investigation.
However, stealing some of the thunder from that announcement was a letter from the DOJ saying it plans to file a civil action against Maricopa County, Maricopa County Sheriff's Office and Sheriff Joe Arpaio for failure to comply with federal officials.
The DOJ sent a letter to the Maricopa County Sheriff's Office on Wednesday stating that it's been more than 100 days since they sent their investigation findings and that they are no longer going to use voluntary means for compliance.
The DOJ said their most recent meeting with MCSO was Feb. 6, 2012, despite additional requests to discuss the terms of a consent agreement.
The DOJ's investigation claims that Arpaio's office has a culture of unconstitutional activity and engaged in discriminatory acts and violations of civil rights.
However, Sheriff Arpaio said it was the DOJ that stopped working with his office.
"They cut off negotiations when they said we are not going to talk any further unless we take control of your organization through monitors and they stopped," Arpaio.
Arpaio said he refuses to have an external monitor over his office, because it would mean giving away all decision making power to the federal government.
"I would like to get this resolved but I am not going to give up the authority of the elected sheriff," said Arpaio.
The letter was also sent to Bill Montgomery, the Maricopa County Attorney. He said that the letter does not mean anything definitive will happen.
"I think they have been playing games with justice and with their allegations by refusing to share with me information that they assert supports claims of on going racial profiling and discriminatory policing," said Montgomery.
Stay with cbs5az.com and CBS 5 News for updates on this developing story.
Copyright 2012 CBS 5 (Meredith Corporation). All rights reserved.