UPDATE
Baby Gabriel's would-be adoptive mom to testify in trial
Posted:
Updated: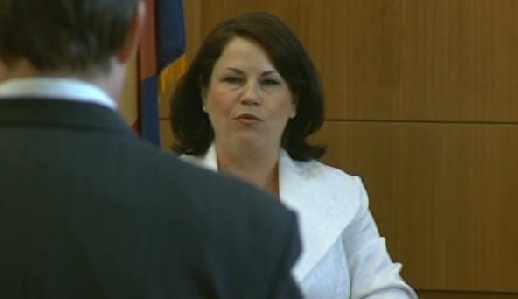 Tammi Smith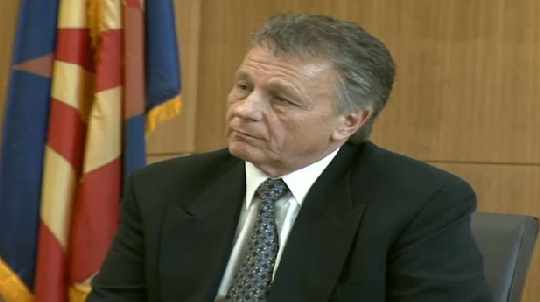 Tammi Smith's husband, Jack Smith, testifying on Wednesday
PHOENIX (CBS5) -
The trial is wrapping up for Tammi Peters Smith, the would-be adoptive mom of missing baby Gabriel.
Smith's husband, Jack Smith, was the first witness to testify on Wednesday morning.
Tammi has pleaded not guilty to charges of forgery and custodial interference.
Gabriel was last seen in December 2009 in San Antonio, TX, with his mom, Elizabeth Johnson. She faces charges of child abuse and kidnapping.
Jack Smith told the courtroom that his wife met Johnson in 2009 at the airport while she was headed to a convention in Indiana.
Jack Smith said in court that he and Tammi Smith believe in helping people and going up to someone would be something that they would do.
Jack Smith said Johnson told Tammi Smith that she didn't know if anyone would pick her up or if she would have a home when she got there.
Jack Smith said Tammi Smith gave Johnson her card and told her if they decided to adopt out the child, to give her a call.
Johnson did contact Tammi Smith, and they met to discuss adopting Gabriel, and Johnson gave Gabriel to Tammi Smith, according to Jack.
Jack Smith said he felt at some point Johnson was going to come to her senses and want him back. He said at one point she called and said she needed to see him. She grabbed him and said she needed to make sure that he was loved, and she gave him back, and the Smiths took him back home, according to Jack Smith.
Then Johnson told the Smiths that Gabriel needed to go to see his father, so they gave the boy back to Johnson. That was the last time the Smiths saw the boy.
On Tuesday, jurors listened to an audio recording of detectives talking to Johnson and trying to convince her to turn on Tammi Smith, who had to be consoled by a few people as she wiped tears from her eyes in the courtroom.
On the recording, a Tempe police detective could be heard trying to talk Johnson into wearing a wire and then confronting Tammi Smith to gain incriminating evidence against her.
The prosecution believes Tammi Smith wanted to adopt Gabriel and was trying to get the baby's father, Logan McQueary, to sign away his parental rights.
Tammi Smith is expected to take the stand in her own defense before the trial wraps up.
Stay with cbs5az.com and CBS 5 News for updates on this developing story.
Copyright 2012 CBS 5 (Meredith Corporation). All rights reserved.