Whiskey Row fire catches resident by surprise
Posted:
Updated: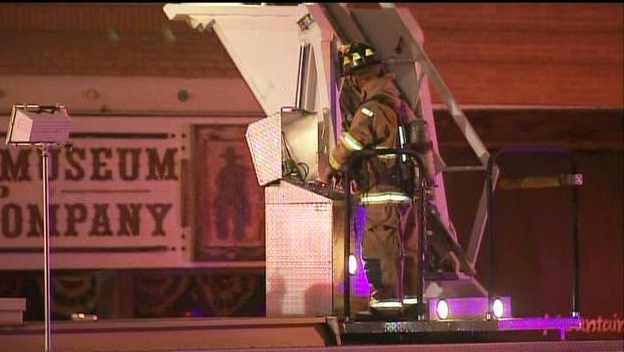 PHOENIX (CBS5/AP) -
Several people evacuated during Tuesday night's fire on Prescott's historic Whiskey Row had little or no time to grab their belongings.
Marv Kuker was one of those evacuees who lived in apartments above three businesses destroyed by the blaze.
Kuker said he ran out of his apartment in a pair of shorts and nothing else.
"The Red Cross gave me and my girlfriend a blanket and that's it," Kuker said on Wednesday, adding that the fire started with little or no warning.
"All we hear is a little explosion, and next thing I know, the cops and the firefighters are knocking on doors," he said.
Daylight helped Kuker realize just how bad the fire actually was.
"I didn't know it was that bad, especially the store down there, the popcorn and candy store. I didn't think it was that bad," he said.
The American Red Cross reported that 18 people were displaced by the fire.
Another person affected by the fire was Prescott Mayor Marlin Kuykendall.
"This is Main Street for Prescott, and it's always sad," Kuykendall said while surveying the damage.
The mayor said the businesses were like family to residents, and that's why the city will help them rebuild bigger and better.
"They'll get a lot of support, and the city will assist them any way we can to get through the red tape and get back in business," Kuykendall said.
Authorities began allowing a few places to reopen Wednesday morning after a two-alarm fire on Prescott's famed Whiskey Row destroyed three businesses.
City officials said Montezuma Street would be closed between Gurley and Goodwin streets due to public safety concerns while fire investigators continue to investigate the origin and cause of the fire.
The 100 block of South Montezuma Street in Prescott has been called Whiskey Row since before the turn of the century, when more than 40 saloons lined the street.
Copyright 2012 CBS 5 (Meredith Corporation). All rights reserved. The Associated Press contributed to this report.