Treasures discovered at Valley Goodwill stores
Posted:
Updated: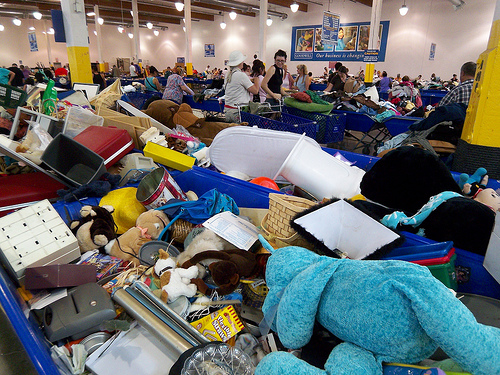 SCOTTSDALE, AZ (CBS5) -
Clothes, shoes and knickknacks make up a lot of what you'll find on the shelves at Goodwill. But if you take the time to look closely, you'll realize that's not everything the store has to offer.
"We did get a ring once that was from a jeweler that was on the Titanic," said Goodwill's Director of Marketing and Communications Courtney Nelson.
Every day, Goodwill stores across the Valley get more than 4,000 donations.
In Sun City, someone dropped off a broach that was first made famous by former first lady and style icon Jackie Onassis Kennedy.
"The one she wore was valued at over millions of dollars. This one, it's a Kenneth Lane replica valued at more than $500. So we're selling it for just under $200," said Nelson.
A tattered scrapbook that was donated at the Surprise store is selling for $1,500.
"It's a Frank Sinatra scrapbook that actually has autographed pictures of him," said Nelson.
An Artistic Impressions oil painting was donated in Sun City. It is worth more than $500. However, it's selling for less than $200.
The folks at Goodwill say the key to some of these good finds is shopping often. New items are placed on the floor every day.
Copyright 2012 KPHO (Meredith Corporation). All rights reserved.