SEE THE BACK STORY
Website lets you ID suspected undocumented immigrants
Posted:
Updated: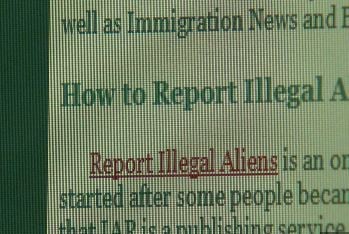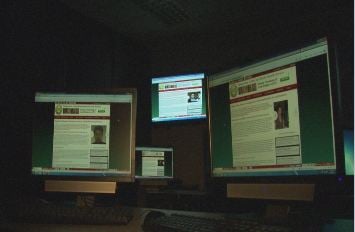 PHOENIX (CBS5) -
Talk about a virtual vigilante group - a newly revamped website let's people blow the whistle on suspected undocumented immigrants for the World Wide Web to see.
With illegalalienreport.com, people can anonymously report someone they think is in the United States illegally. They can post names, pictures and even addresses, and while the founder says he's put filters in place, the website is raising some serious legal and safety concerns.
"No one had built a site for posting illegal aliens on the Internet before," said George O'Brien, the creator of the site, over the phone. He told CBS 5 News the site supposed to be a last resort when law enforcement doesn't do its job.
"If they want to hold them honest by, you know, posting what - you know, their complaint online, then that's when we want them to come to this site," he said.
One report for a Phoenix man lists his name, the year he was born, his address, even his kids' names. We paid a visit to the home, and while the man's family didn't want to go on camera, they told us he has since moved to New York - along with his green card.
"These people don't know if someone is here without documents," said attorney Daniel Ortega. He says while a site like this could open itself up to liability, there's a bigger problem than just a legal one.
"This simply promotes hate and it promotes racial profiling on the basis of the color of skin," he said.
"I don't really want it to be like a hate-mongering thing, I just want it to be like a thing where, in fact we even, with that checking the filter, we've gone to great lengths to keep, like, racist speech out of the website," O'Brien said.
O'Brien says he even welcomes undocumented immigrants to share their stories. CBS 5 News asked why someone would do that if the site is dedicated to getting them arrested.
"If they were here illegally right now, they probably wouldn't want to, but, if they used to be illegal they might want to," O'Brien said.
At least two members of Congress went on Twitter on Tuesday to publicly denounce the website. Meanwhile, O'Brien says he hopes to expand the site soon to include reporting crimes outside of immigration.
Copyright 2012 CBS 5 (Meredith Corporation). All rights reserved.