UPDATE
Woman's fake cancer claim raises ire of co-workers
Posted:
Updated: May 3, 2012 10:50 PM MST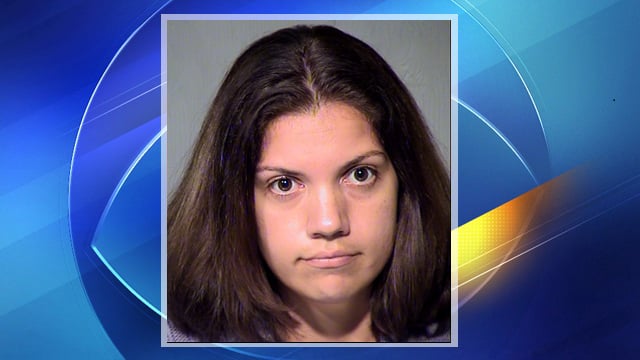 Jami Toler
MESA, AZ (CBS5) -
Police say 27-year-old Jami Lynn Toler told her family, friends and co-workers at Hallmark Hospice that she had breast cancer and needed money for a double mastectomy and breast reconstructive surgery.
Court paperwork shows that Toler convinced at least 17 victims, including her grandparents, that she needed approximately $7,800 for the surgery and had no health insurance.
Kim Burkhart was one of the 17 alleged victims. Burkhart, a breast cancer survivor herself, says the news of Jami Toler's fake story was especially hard for her.
"I probably took it more personal than most people would, due to the fact that I have lost two sisters. But I feel sorry for her, for what she put her family through. It's much worse than us putting some money together and it not going to the right cause," said Burkhart.
Toler's mother, Vickie Schirtzinger, created a website for donations.
Police said more than $8,000 was put into a bank account, beginning September 2011, from various donors. Burkhart says she helped raise about $3,000 out of the total amount.
By October 2011, all the money was gone after several ATM withdrawals, according to Mesa police. The last transaction that left the bank account empty was the same day investigators say Toler paid a doctor $5,800 cash for a breast augmentation. Court paperwork shows Toler had the surgery Nov. 15, 2011.
Toler returned to work just six weeks after having breast implants, a time period Burkhart says is too small for a true breast cancer patient.
"The light bulb that went off for me was that she didn't want her mother involved, 'cuz my mom had already passed away when I was diagnosed," Burkhart said. "And to have your mother willing to be involved and not taking that help, to me I found very strange."
Carmen Klemis, her former boss at Hallmark Hospice said things "didn't add up" and she became suspicious of Toler.
"She wasn't able to provide accurate names for a doctor or where she was going to have the procedure done, and her stories started fluctuating every day," said Klemis and add that she went to police in order to make amends with the strangers who graciously gave to Jami's cause.
"To the children who showed up and turned over their piggy banks, I owed that to them," said Klemis.
Klemis told police about the scam and they arrested Toler. On Thursday, she was very quiet, only saying to the judge a few things, including, "Lately, I've been staying with a friend, is that OK?"
She is facing two felony charges, including theft and fraudulent schemes and artifices.
Copyright 2012 CBS 5 (Meredith Corporation). All rights reserved.