Alleged gunman had history with white supremacy movement
Posted:
Updated: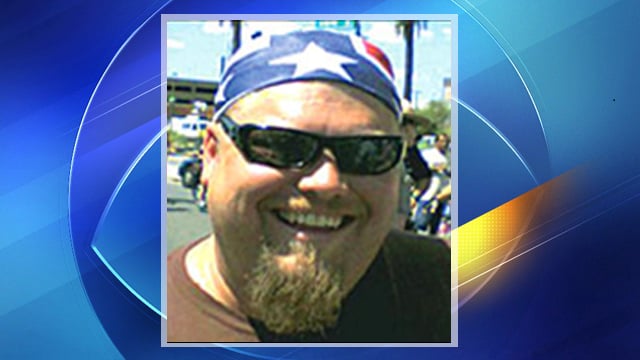 PHOENIX (CBS5) -
The man believed to be the gunman in Wednesday's mass shooting in Gilbert had a long history with militia groups and the white supremacy movement.
According to sources from organizations that track hate groups, J.T. Ready is a former leader of the National Socialist Movement in Arizona. The group's website claims its goal is to defend the rights of the white race. Critics argue that the NSM is a hate group that has veered into the anti-immigration movement.
Ready stepped down as the state leader of the NSM two years ago, but still held close ties to the group and its members. He was known to lead militia patrols of the border and is featured in several videos taking suspected illegal immigrants into custody at gunpoint.
According to Ready's Facebook page, he was also running for Pinal County sheriff at the time of his death. This is at least the second public office Ready has sought. In 2006, he ran for the Mesa City Council, but was unsuccessful.
At this point, investigators are looking for a motive in the shooting. Sources tell CBS 5 News that Ready lived in the home and had a relationship with one of the victims.
"He impressed me as being a charismatic and sincere individual," said Harry Hughes, the current director of the NSM in Arizona. Hughes said he met Ready three years ago Wednesday at an immigration rally. They last saw each other just a couple of weeks ago, and Hughes said he's sad to see his friend involved in such a tragedy.
"He's forever going to be unfairly branded as a hate monger, as a white supremacist," Hughes said. But not everyone shares that view of Ready.
"He was very angry," said Pastor Magdalena Schwartz. She said she had a few run-ins with Ready. And in her experience, he always had violent tendencies, especially after he founded the U.S. Border Guard, an independent search and rescue team. She said Ready would patrol the border without an authority to do so.
Former state Sen. Russell Pearce, who has ties to Ready, sent us a statement saying he only supported Ready at the beginning of his political career, before he aligned himself with white supremacy groups. The statement said, in part, "I worked with others to have him removed from his local position within our Republican Party because there has never been and will never be any room in our party or our lives for those preaching hatred. He was angry with me and stayed angry with me, and it has been several years since I have had reason to speak with J.T."
Copyright 2012 CBS 5 (Meredith Corporation). All rights reserved.