UPDATE
Police ID suspect killed in officer-involved shooting
Posted:
Updated: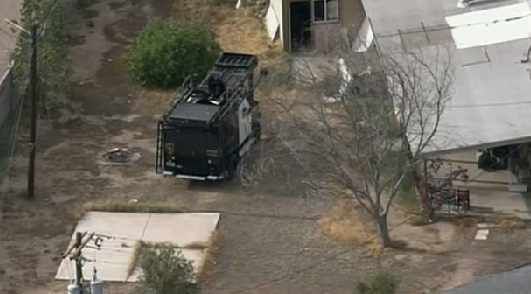 © CBS 5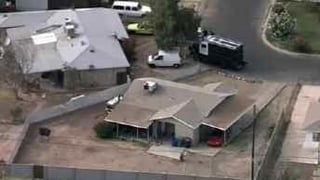 48 North Hunt Dr.
MESA, AZ (CBS5) -
Authorities have identified an armed man who was fatally shot by Mesa police Tuesday afternoon.
Kenneth Cullen, 48, was shot after he raised a handgun at officers outside his Mesa home.
The incident happened at 48 North Hunt Dr. about 1:20 p.m. Tuesday.
No officers were hurt.
Officers established a perimeter and negotiated with Cullen for 45 to 50 minutes, said Sgt. Tony Landato of the Mesa Police Department. Officers helped remove two other adults in the house before the shooting.
Cullen came out of his bedroom holding the gun and repeatedly walked out of the rear of the house and asked the officers to kill him, police said.
An officer shot Cullen once after the suspect pointed his gun in their direction and either fell or retreated back into the house.
After Cullen was shot, a SWAT unit sent in a robot to confirm the suspect had been hit.
"This was a clear situation of something the law enforcement world refers to as 'suicide by cop,'" said Sgt. Ryan Russell, president of the Mesa Police Association. "This is a growing trend that puts the public and our officers at risk."
The Mesa SWAT officer involved in the incident has more than eight years of service with the Mesa Police Department, Russell said.
Police say the incident is under investigation.
Copyright 2012 CBS 5 (Meredith Corporation). All rights reserved.