Study: Kids are invisible victims of foreclosure crisis
Posted:
Updated: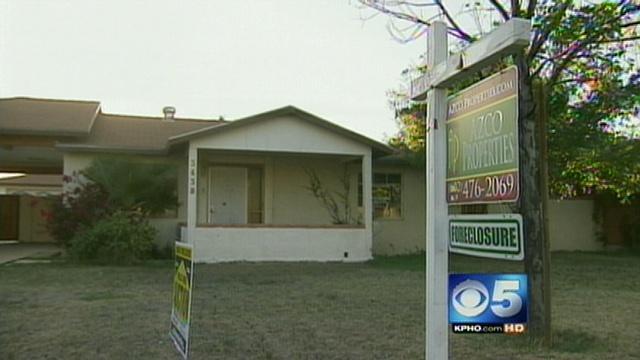 A new study by the group First Focus showed more than 8 million children have been affected by the foreclosure crisis.
Children like Kim Bradfield's son, Peter.
"You know we didn't want to move, but we were in a precarious situation," Bradfield said.
Bradfield's family was in the same boat as a lot of Arizonans.
"Not enough money to go around, we were upside down on our house," she said.
And their 12-year-old son, Peter, felt the strain.
"It was probably a little stressful for him and a little emotional because you know he probably didn't want to move either," Bradfield said.
Her son is like a lot of kids whose families are facing foreclosure, kids who could be forced to move and change schools.
Children who might have to leave their friends and favorite teachers behind.
"It's very emotional for them. It's tough," Bradfield said.
First Focus's study showed it can have lasting impacts.
Children who's families get foreclosure notices often struggle in school.
It can take a toll on their emotional and even physical health and cause problems that can last long after they find a new place to call home.
"It's embarrassing, I know, I've been there," said David Dziedzic with Housing Angels.
Fortunately there are groups that can help.
"We have underwater homeowners. Good people," Dziedzic said.
Housing Angels matches homeowners facing foreclosure with investors.
"They buy their house in a short sale, they lease it back to them and then they give them a period of four years in which to buy the property back," he said.
"They're a blessing to our family," Bradfield said.
That's why the Bradfield's are still in their home and why Peter can still play video games in his favorite chair.
"Ours turned out really good. Thankfully. But it doesn't always happen that way," Bradfield said.
For more information on Housing Angels click here.
To read the complete study by First Focus click here.
Copyright 2012 KPHO (Meredith Corporation). All rights reserved.