UPDATE
US Airways workers capture escaped inmate at Sky Harbor
Posted:
Updated: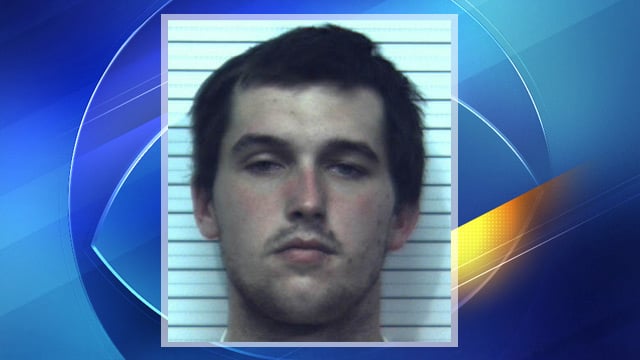 John Riebesel in October mug shot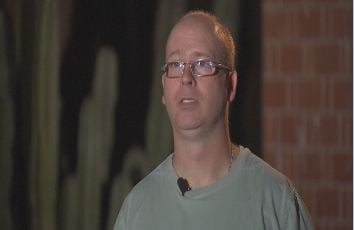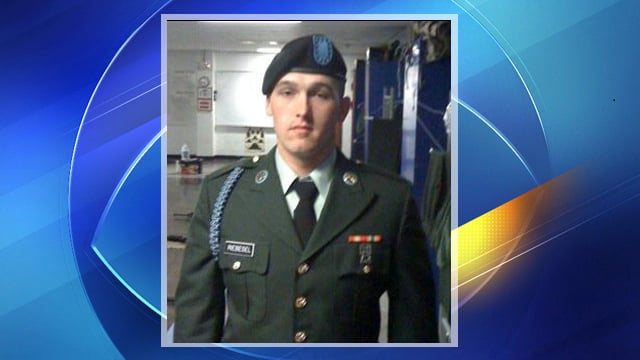 John Riebesel in uniform
PHOENIX (CBS5) -
U.S. Airways workers at Sky Harbor captured a man who managed to escape custody on the airport tarmac, Phoenix police said, and CBS 5 News has spoken with a man who said he came face-to-face with the fugitive.
John Riebesel, 22, was being extradited from Detroit to Phoenix. He was accompanied by two law enforcement members from the Yavapai County Sheriff's Office. When they arrived at Terminal 3 at Sky Harbor at 5 p.m., the officers walked Riebesel toward an elevator.
The suspect broke free and began to run away. Riebesel fled the terminal and found his way onto the tarmac, police said.
A U.S. Airways employee saw Riebesel running in the area of Terminal 4 and asked him why he was on the tarmac without proper identification, police said. Riebesel said that he had "forgotten it," according to the police report.
As the employee attempted to further question him, Riebesel attempted to steal a tug aircraft mover, police said. The employee attempted to detain him, but Riebesel got away and continued in his efforts to steal the tug.
Other U.S. Airways employees were able to successfully detain the suspect until police arrived.
Officers learned that Riebesel had been wearing an electric shock-type ankle bracelet, which could be activated by a hand-held device carried by one of the Yavapai officers, while he was in flight from Detroit. At some point during the flight, Riebesel was able to remove the device, police said. At the instant of his escape, the Yavapai officers activated the hand-held device, but it was of no use, police said.
Jeff Ward, an FAA employee, was getting off work and headed out of a restricted parking garage when a stranger knocked on his window, asking for a ride. That stranger turned out to be Riebesel. He told Ward his girlfriend just dumped him at the airport and he needed a ride to downtown Phoenix. But Ward said Riebesel was acting very nervous, and something didn't seem right.
"He was very friendly but again I saw a tattoo on his neck, knowing that I didn't see a badge on him, I asked him why he was there and he couldn't explain why he was there," Ward said. He drove straight to security to tell them what happened. Some time later he learned about the runaway fugitive, and realized he had come face-to-face with him.
"I was a little surprised, and just couldn't believe that this guy got away from two sheriff's (deputies), and how he got into our parking lot," he said. "He was friendly and all, but just knowing how it could have turned out, it was a little upsetting."
Riebesel was booked into the Fourth Avenue Jail in Phoenix on charges of felony escape and theft of controlled property.
Police said at no time did he have access to any aircraft or the airport's runway.
Copyright 2012 CBS 5 (Meredith Corporation). All rights reserved.