UPDATE
AZ lawmakers benefit from own bills
Posted:
Updated: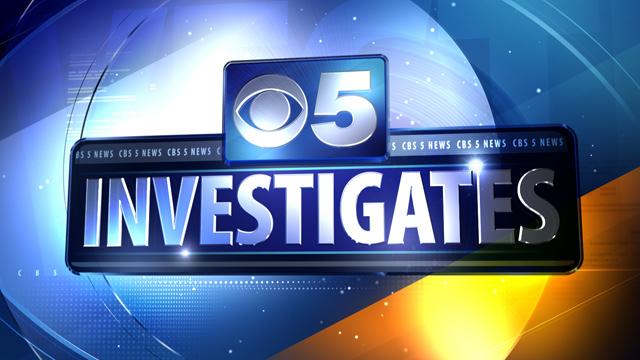 © CBS 5 investigates
PHOENIX (CBS5) -
As 2012 approached, pool shops across the state braced for new efficiency standards that required pool owners to buy energy efficient pool motors. It was a mandate that many pool shop owners protested.
Frank Pratt, who owns Pratt's Pools in Casa Grande, took his protest one step further. Pratt is also a state representative, and he sponsored HB 2775, which would repeal the pool motor efficiency standards. A phone call to Pratt's Pools confirmed the shop does not sell energy efficient motors.
Not all of the lawmakers personally benefited or benefited financially. For example, Rep. Debbie McCune Davis is the director of an organization that advocates for immunizations.
She sponsored a bill that would require parents to speak to a doctor before opting out of their child's vaccine schedule. Few would complain that the bill serves her self-interest, but it does serve the interest of her organization.
Other examples were less innocuous:
Rep. Steve Urie is in the business of residential property management. He sponsored bills that alter the state's landlord tenant law, by taking away some of the tenants' current rights.
Rep. Justin Pierce is a labor law attorney who represents employers. He sponsored a bill that limits the damages that employees can seek from employers in certain suits and a bill that would affect the rights of employees to sue employers over drug testing issues.
Rep. Karen Fann is the owner of the largest guardrail installation company in the state. She sponsored a bill that may pave the way for toll roads to start getting built in Arizona.
Sen. Steve Yarbrough is the head of a Christian schools tuition organization. He sponsored a bill that would increase the amount of money parties could contribute to private and parochial schools for tax credits.
Rep. Jack Harper is a loan originator for a mortgage company. He sponsored a bill that lessens the requirements for mortgage brokers to become mortgage bankers.
"This is not a conflict at all," said Harper when CBS 5 News asked him about the bill. He said he sponsored it at the request of a constituent.
Right now, as along as a bill affects more than 10 businesses or individuals, a state legislator is allowed to be one of them. In other words, state law allows them to sponsor bills that benefit themselves, as long as at least 10 other people would benefit.
Rep. Ruben Gallego sponsored a bill earlier in the session which would have expanded the reach of the state's conflict of interest and ethics law. It did not advance.
Last month, he introduced a rule change in the state House of Representatives. It would have increased the number of affected parties in a conflict of interest incident from 10 to 50, meaning it would clamp down on which bills legislators could introduce and benefit from.
"Unfortunately, it was not received very well by certain members," Gallego said. "And the leadership of the House went out of their way to block my rule."
"I don't think there has been nothing done," said Speaker of the House Andy Tobin. He told CBS 5 News that an effort is under way to tighten the conflict of interest and ethics rules. According to him, something should be released by the end of the session.
Copyright 2012 CBS 5 (Meredith Corporation). All rights reserved.