UPDATE
Isabel's parents plead for her safe return
Posted:
Updated: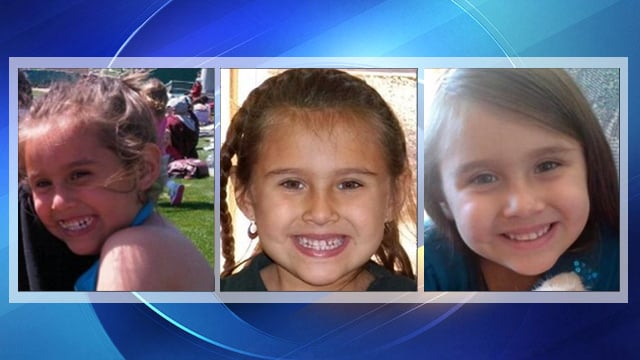 Isabel Celis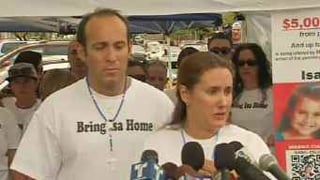 Sergio and Becky Celis
TUCSON, AZ (CBS5/AP) -
The tearful parents of a 6-year-old girl who disappeared from her home in Tucson are pleading for her safe return.
Speaking to the media for the first time since Isabel Celis disappeared, her mom, Becky, said, "We don't want the focus to be taken off Isabel."
"We have tremendous gratitude toward detectives, our community and the millions of people around the world who continue to pray and volunteer their time and effort to help us find Isabel," Becky Celis said.
Isabel's father said the family is fully cooperating with authorities.
"Please, please, to the person or persons who have Isabel, tell us your demands, tell us what you want," Sergio Celis said. "We will do anything for her. We love you, and we miss you so much. We will never give up. We will never give up looking for you."
Isabel's family has only issued one written statement since her disappearance, to thank volunteers for their support.
The first grader was last seen in her room by her family Friday night.
Despite police scaling back their search and number of personnel this week, Police Chief Roberto Villasenor said he still hopes to find Isabel alive. The FBI has brought in specially trained profilers to help.
"They will interview family members, they will interview neighbors, they will interview the investigators and help look at it from a whole new perspective that they received unique training and expertise in," said Villasenor.
Police consider the case a suspicious disappearance and possible abduction.
Isabel is described as just under 4' tall and weighs 44 pounds, with brown hair and hazel eyes.
Anyone with information about the whereabouts of the girl is asked to call 911 or 88-CRIME.
The family also announced Wednesday they are increasing the reward, but didn't immediately provide the specific amount.
Up to now, Pima County's 88-CRIME and Isabel's extended family have put up a $6,000 reward for significant leads that point to the whereabouts of the missing 6-year-old.
The family is offering $5,000 with the additional $1,000 coming from the Crime Stoppers program.
Copyright 2012 CBS 5 (Meredith Corporation). All rights reserved. The Associated Press contributed to this report.