UPDATE
Tucson police scaling back missing girl search
Posted:
Updated: April 24, 2012 11:24 PM MST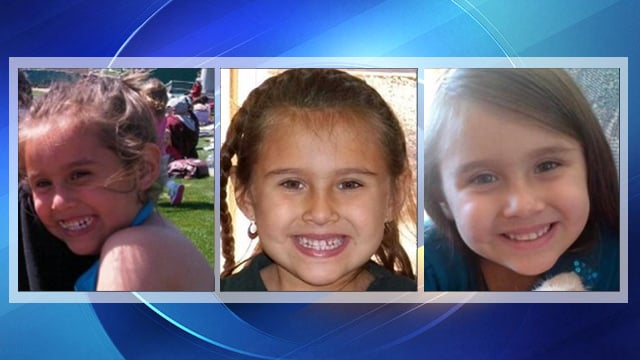 Isabel Celis
TUCSON, AZ (CBS5) -
Tucson police are winding down their search for a 6-year-old girl who has been missing since Saturday.
Police Chief Roberto Villasenor said Tuesday that law enforcement expect to wrap up their intensive search for Isabel Mercedes Celis by morning.
Villasenor says more than 20 officers will work throughout the night in the neighborhood surrounding the girl's home.
That's a sharp reduction from the 150 officers from various agencies who first took part in the search.
Villasenor says the drop in personnel doesn't mean authorities have given up hope of finding Isabel alive. He says police are shifting from searching to an investigative phase.
Tuesday, FBI behavioral analysts arrived to assist with interviews.
"They will interview family members, they will interview neighbors, they will interview the investigators and help look at it from a whole new perspective that they received unique training and expertise in," said Villasenor.
About 50 officers have finished searching the Los Reales Landfill, about 10 miles from Isabel's neighborhood. Villasenor would not disclose if any leads were found.
Villasenor says authorities are following more than 260 tips.
$6,000 reward posted for solid leads
Pima County's 88-CRIME and Isabel's extended family have put up a $6,000 reward for significant leads that point to the whereabouts of the missing 6-year-old.
The family is offering $5,000 with the additional $1,000 coming from the Crime Stoppers program.
Isabel was last seen Friday night as her parents put her to bed at their home near the 5600 block of East 12th Street in Tucson. They discovered her missing at about 8 a.m. Saturday, according to police, and called 911.
Three days of searching by scores of police and officers from several agencies have failed to locate Isabel in a case authorities are calling "suspicious disappearance/possible abduction."
The girl's family was allowed to return to their home Tuesday after authorities completed a search of the house. As of Wednesday morning, though, the family still had not returned.
Earlier, authorities kept Isabel's family away after a search early Monday of the house by FBI dogs.
Villasenor said the information turned up by the dogs required follow-up, but he wouldn't reveal what was found. One is a cadaver dog, and the other is a foreign scent dog.
The family released a statement Monday with their first comments since she disappeared from her home over the weekend.
It said, "We appreciate everyone's interest in finding our daughter Isabel and thank all the volunteers who have come out to search for her. We are cooperating fully with authorities and are focused only on her safe return. We appreciate all your energy and efforts and continue to need the community's help. Please call the TPD if you have any information. We love Isabel and will never give up finding her. Thank you all for all your support."
Friends of the family said they have passed out nearly 60,000 flyers.
"She is a wonderful person. She is a caring sensitive nurse, who cares for all of our children," said Kara Rillos, a co-worker of the girl's mother.
Isabel is described as just under 4' tall and weighs 44 pounds, with brown hair and hazel eyes.
Behavioral analysts from the FBI were slated to begin interviewing the family and neighbors on Tuesday.
Anyone with information about the whereabouts of the girl is asked to call 911 or 88-CRIME.
Copyright 2012 CBS 5 (Meredith Corporation). All rights reserved.