UPDATE
Phoenix police ID Sunday shooting victim
Posted:
Updated: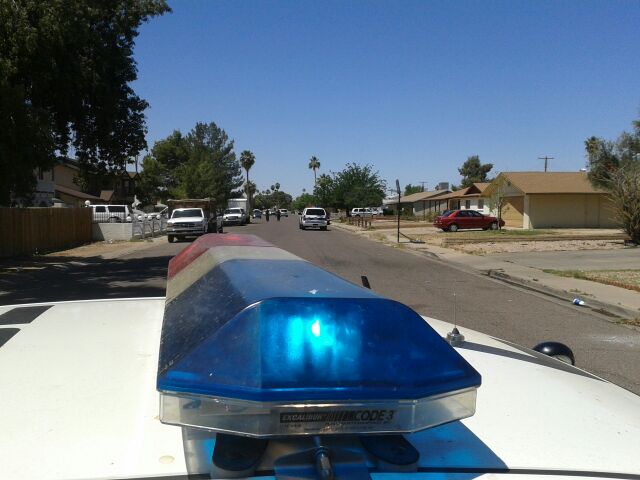 Area of N. 36th Ave./West Colter
Phoenix police have identified a 29-year-old man who died after being shot in a Phoenix neighborhood late Sunday morning.
Phoenix police spokesman Sgt. James Holmes said Carl D. Scott died at a Phoenix hospital after he was shot about 11 a.m. in front of a house on Colter Street near 36th Avenue.
Officers said the man had been shot in his stomach. Nearby was his car, where officers found his son, who was still strapped into his car seat, Holmes said. Officers said the boy was not injured, and he was turned over to firefighters to be cared for until family could be called. Family told CBS 5 News on Monday the boy is 3 years old.
Investigators said they believe Scott had driven to the neighborhood, gotten into an argument with three black men and was shot.
"Officers did some searching in the area when they first arrived on scene, but again the suspect has not been located. We are still trying to determine their description," said Lt. Randy Force, of the Phoenix Police Department.
Scott was taken to a local hospital, where he was later pronounced dead, Holmes said.
Several people inside the residence were questioned, Holmes said, but none arrested in connection with the shooting.
Anyone with information about the shooting is asked to call Phoenix Police Crime Stop at 602-262-6151 or the Violent Crimes Bureau at 602-262-6141.
Stay with cbs5az.com and CBS 5 News for update on the investigation as well as an interview with the victim's family members.
Copyright2012 CBS 5 (Meredith Corporation). All rights reserved.