Senior makes prom dress, uses 19,000 beads
Posted:
Updated: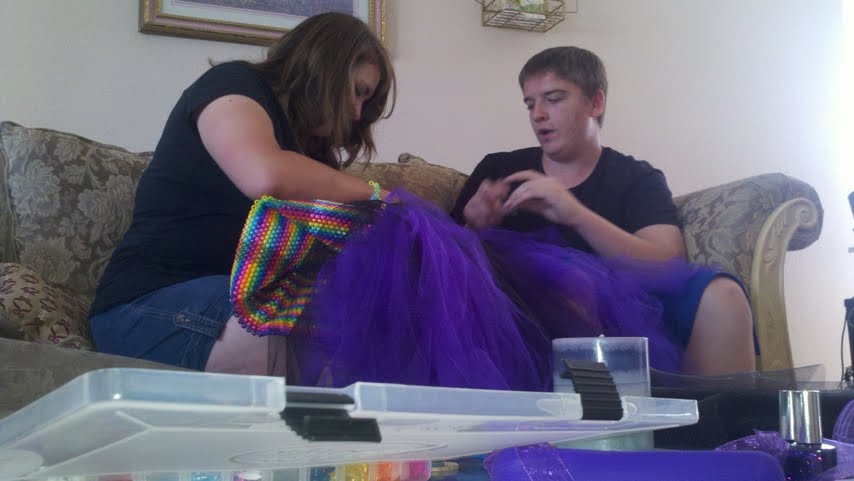 SURPRISE, AZ (CBS5) -
Do you think you would have the patience to work for nearly a year on your own prom dress?
A Valley senior did just that, but the material is not what you might expect.
A CBS 5 news crew went to Surprise, AZ, for a sneak peak at one girl's surprise gown.
"About 19,000 beads went into it," said Kelcey Dewey. "And at least 500 meters of string," she said.
It took a lot of patience and Dewey said, "I've been working on it since the middle of summer last year."
This 17-year-old Willow Canyon High School senior used six different colors of beads, which came in three shades each, to make the top of her gown and then fitted the bottom with purple tulle. She said it's all going to pay off because her dress will definitely make her the most unique belle of the ball.
"I've been doing beading since I can remember, but I haven't done a project of this size before," she said.
Dewey said the idea started with just one small bead and then she thought she would make a bracelet or a necklace, but as the project grew, it turned into a nearly 12 pound gown especially for her prom.
Dewey said with no pattern, she just made up the design and she went along but was extra careful to tie each bead together so that the dress would not unravel.
"I would take it and I would feed it through and then take another side and go through that way," she said.
The final product will not be seen by anyone until prom Saturday night, the creative teens says that's all part of the surprise.
"I just wanted to have a good time at prom and I figured I might as well have a really awesome dress and to me this is an awesome dress," she said.
Just in case you are curious, Dewey's mom says they ended up spending about $200 on the gown.
Dewey said she plans to study some type of art in college.
Copyright 2012 CBS 5 (Meredith Corporation). All rights reserved.