UPDATE
Valley officer involved in 6 fatal shootings seeks retirement
Posted:
Updated: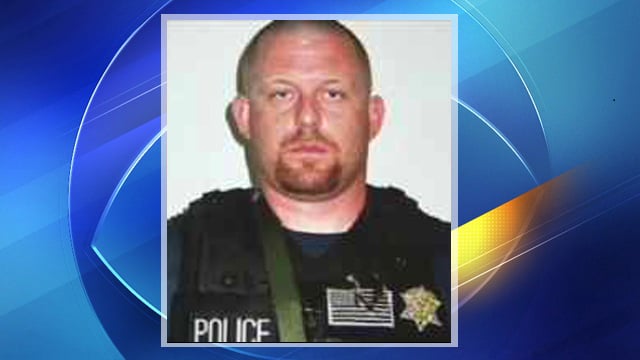 James Peters
SCOTTSDALE, AZ (CBS5) -
A strange twist has unfolded in the story of a Scottsdale police officer under investigation for killing an unarmed man who was holding his 9-month-old grandson when he was gunned down.
Officer James Peters, the SWAT team member who pulled the trigger, has now applied for early retirement and is seeking disability benefits.
Peters has killed more people than any other officer in the history of Arizona Law Enforcement.
The most recent death took place in February, when Peters and other officers responded to a call that a 50-year-old man was threatening neighbors with a gun while holding a baby.
One officer said that he spotted what was believed to be a weapon and Peters reportedly opened fire, killing James Loxas. The baby was not hurt.
It was Peters' sixth deadly shooting in the past 10 years..
"Officer Peters remains on paid administrative leave," said Scottsdale spokesperson Kelly Corsette. "The investigation into the last shooting is still ongoing and that is the only thing we can say at this time."
On Thursday, Peters officially filed an application with the Public Safety Personnel Retirement System.
Board members accepted Peters' request for disability retirement benefits, but have not determined yet whether to grant Peters a $4,500 a month pension.
The board will wait until an independent medical evaluation is performed to see if Peters qualifies.
"It cannot be the applicant's doctors and it cannot be the employer's doctors," said board attorney Michael Anthony. "They are doctors selected by the board to independently review the evidence and submit a report to the board."
Because of state and federal law, board members could not discuss the details of Peters' reported disability and whether or not it has anything to do with the six deaths the SWAT team member has been involved with.
CBS-5 reached out to the Scottsdale Police Department for a comment on the case and to see if Peters himself had anything to say.
CBS-5 was told there would be no comment at this time.
Stay with cbs5az.com and CBS 5 News for updates on this developing story.
Copyright 2012 CBS 5 (Meredith Corporation). All rights reserved.