Your personal information could be at risk
Posted:
Updated: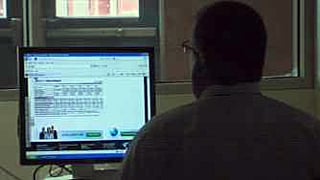 Most of us have had to fork over personal information like Social Security numbers and bank account information. Have you ever wondered where it goes, or who makes sure it stays safe?
"I think it's one of those things you don't know is a problem until it happens to you," said Bruce St. James.
St. James has had his identity stolen before, so when it came time to sell his house, he knew to be extra careful with his personal information.
Real estate attorney Sean St. Clair says St. James was right to be worried.
"Anytime you're providing your confidential financial information to a third party, you should find out how they are maintaining that information," he said.
"So think about all the places you have to give that. Your employer, your doctor, your dentist, your mortgage, your tax accountant, legal team, school. The list goes on and on," said LifeLock CEO Todd Davis.
Davis is right. Your information is out there all the time.
"From your credit report to your Social Security number," said St. James.
"The keys to the kingdom, name, birth date," added Davis.
"Your tax returns as well as your bank statements," St. Clair said.
These are all the tools bad guys need to steal your identity. So what can you do about it?
"You have to be aware. Who has it? What are they doing with that information? How is it protected?" Davis said.
The bottom line is it's your information, and ultimately you're responsible for keeping it safe.
Copyright 2012 KPHO (Meredith Corporation). All rights reserved.