Associate Justice Antonin Scalia
Posted:
Updated: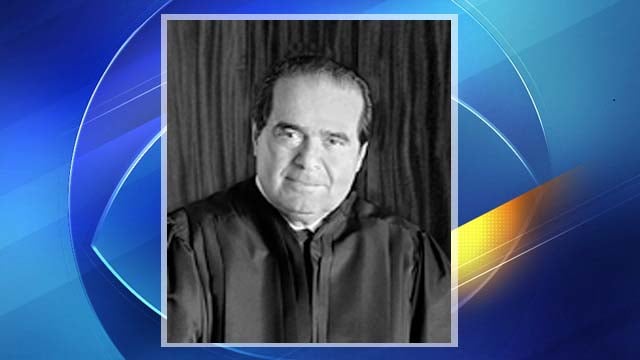 Justice Antonin Scalia
According to www.supremecourt.gov, Scalia was born in Trenton, New Jersey, March 11, 1936. He received his A.B. from Georgetown University and the University of Fribourg, Switzerland, and his LL.B. from Harvard Law School, and was a Sheldon Fellow of Harvard University from 1960–1961. He was in private practice in Cleveland, Ohio from 1961–1967, a Professor of Law at the University of Virginia from 1967–1971, and a Professor of Law at the University of Chicago from 1977–1982, and a Visiting Professor of Law at Georgetown University and Stanford University. He was chairman of the American Bar Association's Section of Administrative Law, 1981–1982, and its Conference of Section Chairmen, 1982–1983. He served the federal government as General Counsel of the Office of Telecommunications Policy from 1971–1972, Chairman of the Administrative Conference of the United States from 1972–1974, and Assistant Attorney General for the Office of Legal Counsel from 1974–1977. He was appointed Judge of the United States Court of Appeals for the District of Columbia Circuit in 1982. President Reagan nominated him as an Associate Justice of the Supreme Court, and he took his seat September 26, 1986.
On Immigration Issues
Justice Antonin Scalia joined the Court's decision in Chamber of Commerce v. Whiting. The case involved an Arizona law called the 2007 Legal Arizona Workers Act. It authorizes state courts to suspend and revoke the business licenses of businesses that knowingly hire "unauthorized aliens."
The Court held:
"The federal law allows States to take licensing action. The word 'license' includes the many forms of legal permission to perform an act, and therefore includes charters, articles of incorporation, etc. The AZ law relies only on determinations made by federal authorities of employment eligibility, and allows employers the same good faith defense as in federal law," according to OnTheIssues.org.
Copyright 2012 CBS 5 (Meredith Corporation). All rights reserved. OnTheIssues.org and Supremecourt.gov contributed to this report.