SEE THE BACK STORY
Arizona politicians raising big money in 2012
Posted:
Updated: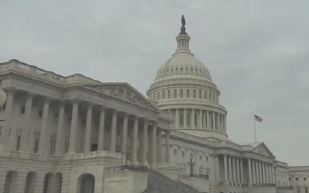 If you are skeptical of the influence of money in politics, consider this a red flag warning.
Candidates in Arizona just announced how much money they have raised so far this year, and it is some serious cash.
A relatively high number of competitive congressional races this year combined with a recent U.S. Supreme Court decision that loosened restrictions on corporate donations, made for some eye popping numbers when candidates filed their new campaign finance reports.
"Money is like a flood this year throughout politics," said veteran political analyst Bruce Merrill.
Just look at the 6th Congressional District primary between Republican incumbents Ben Quayle and David Schweikert.
Quayle raised $390,000 in this quarter alone. Schweikert raised $250,000 in the same time period.
In the open 9th Congressional District, Democrats far outpaced Republicans in fundraising.
Andrei Cherney led the way with $430,000 raised since the new year.
Kyrsten Sinema reported $259,000, while David Schapira collected $132,000.
"You have to raise money in a primary in order to be competitive," said Merrill.
But Merrill cautioned that the more money candidates accept, the more vulnerable they can become.
"Any time you're going to see that much money flowing in the system, there's the possibility of scandal and corruption and I think you're going to see a lot of that," Merrill said.
Copyright 2012 CBS 5 (Meredith Corporation). All rights reserved.