Former Phoenix cop sentenced for bank robberies
Posted:
Updated: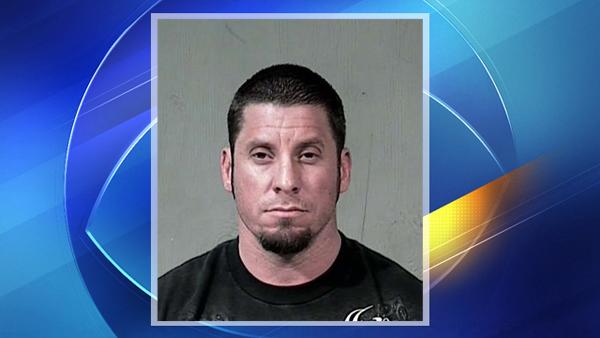 Chad Goulding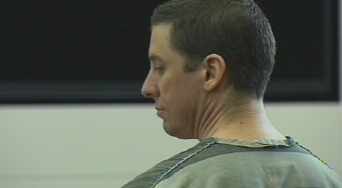 Chad Goulding at his sentencing in court Friday.
PHOENIX (CBS5) -
A former officer with the Phoenix Police Department convicted of robbing banks in the Valley was sentenced Friday to 45 years in prison.
Chad Goulding was found guilty on multiple counts of armed robbery, theft and kidnapping in connection with a string of bank robberies during a five month period in 2006.
Goulding, who left the police force in 2005, was accused of targeting multiple Bank of America branches in Mesa, Glendale, Chandler and Scottsdale. The Maricopa County Attorney's Office said he stole a total of $133,650.
He was arrested after a four year investigation involving the FBI's Bank Robbery Task Force, local law enforcement and the Maricopa County Attorney's Office.
Friday during sentencing Deputy County Attorney Robert Mayer called Goulding a violent, remorseless, psychopath who terrorized the public he once took an oath to protect.
Goulding's parents spoke on their son's behalf and pleaded with the judge for leniency.
His mother, Sherry Horton spoke with CBS 5 News after the court proceeding and said the sentencing should have never happened.
"He is innocent. We will always believe in his innocence. There's a lot of things that people don't know that will probably happen sooner or later. That you will know what has happened, " said Horton.
His parents said there will be an appeal in the case.
Copyright 2012 CBS 5 (Meredith Corporation). All rights reserved.